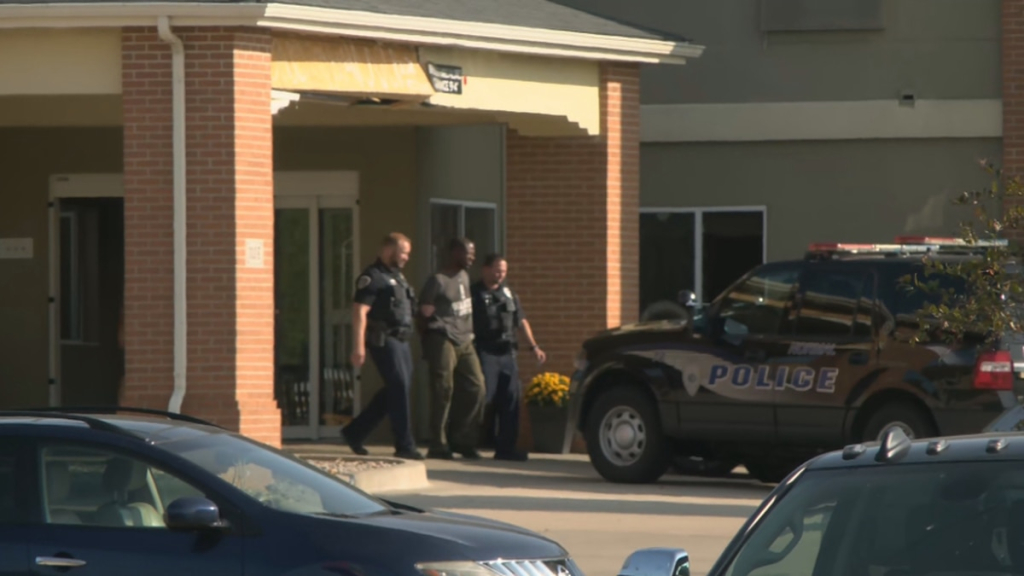 By Neil Doyle and 25 News
NORMAL – A man has been arrested after reports of a rifle pointing out a hotel window in Normal.
Police Chief Steve Petrilli said officers arrived on the scene around 2:30 Wednesday afternoon at the Comfort Suites in the 300 block of Greenbriar Drive.
As police evacuated rooms and people in the hotel, Petrilli says the rife was seen returning back into the room and the window was closed.
Authorities say the suspect, 37-year-old Michael Sumpter, voluntarily exited the room and was taken into custody.
A search warrant was obtained for the suspects hotel room and a BB gun was located, according to police.
Sumpter was charged with one count of disorderly conduct and was taken to the McLean County jail.
If you have any information which may assist NPD in any investigation, please contact NPD Criminal Investigations Division at 309-454-9593 or email [email protected]
Neil Doyle can be reached at [email protected]