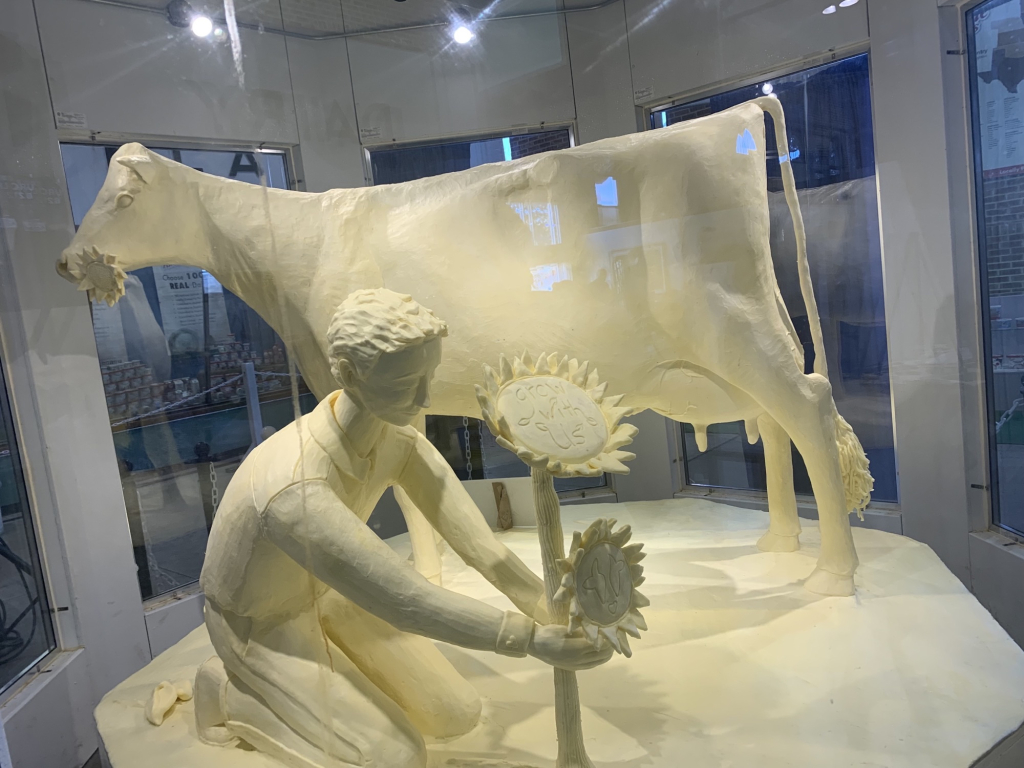 By Dave Dahl
SPRINGFIELD – You can color Gov. JB Pritzker "gobsmacked," and when was the last time you heard a governor use that word?
He reacted to Wednesday's unveiling of the 101st edition of the butter cow, an Illinois State Fair staple. Sculptor Sarah Pratt of Iowa has finished her sixth creation for the fair, which begins Thursday and continues through Sunday, Aug. 21.
Kendra Anderson of Midwest Dairy Association describes the scene: "It's a cow. There's a farmer taking care of a sunflower, and the cow mischievously stole one of the sunflowers from him."
The sculpture is the product of lots of hours and 800 pounds of recycled butter.
Dave Dahl can be reached at [email protected]