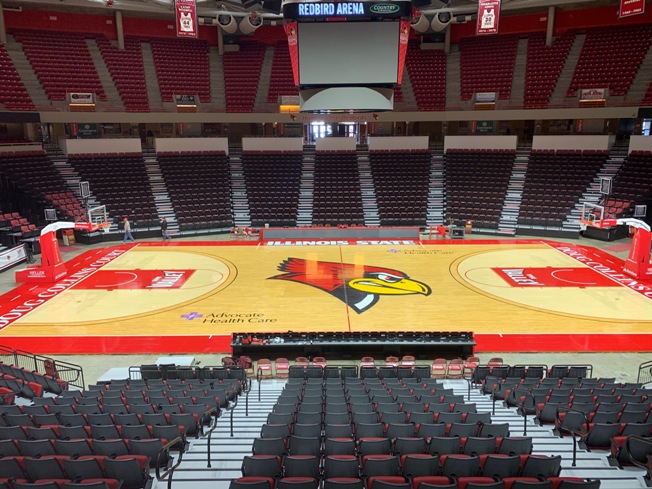 By Neil Doyle
NORMAL – Around 15,000 fans are expected to travel to the Twin-Cities this weekend for the Illinois High School Association girls basketball state finals.
This is the first year all classes are competing on the same weekend as the games will take place at Illinois State University's Redbird Arena.
According to the Bloomington-Normal Area Convention and Visitors Bureau, the event will bring an estimated direct economic impact of over $1.2 million.
Class 1A and 2A semifinal games will begin Thursday with 1A starting at 10 a.m. and 2A at 2:30 p.m. The same semifinal schedule will follow for Class 3A and 4A on Friday. All championship games will take place on Saturday with Class 1A at 11 a.m., Class 2A at 1 p.m., Class 3A at 5:30 p.m., and Class 4A at 7:15 p.m.
Tickets are $11 and can be purchased through GoFan or cash only at Redbird Arena.
Neil Doyle can be reached at neil.doyle@cumulus.com