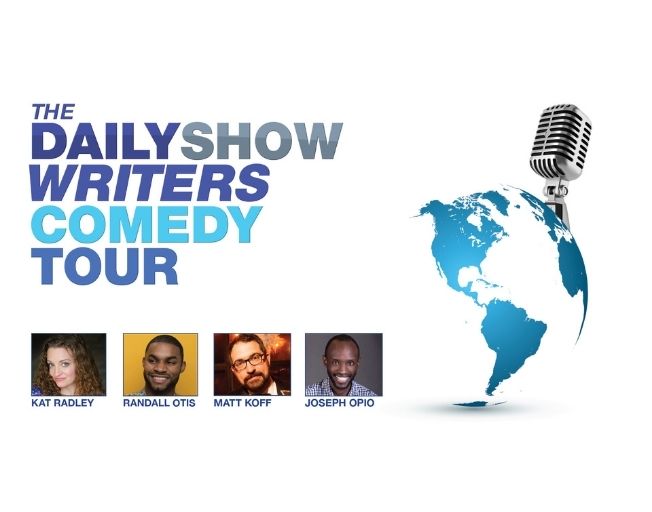 The comics behind the jokes that make you laugh on The Daily Show are coming to the Bloomington Center for the Performing Arts and we have your tickets!
The Daily Show is the longest-running program on Comedy Central. The hysterically funny late-night talk and news satire program has won 24 Primetime Emmy Awards since its inception and is popular with audiences both young and old!
Comedy writers Kat Radley, Randall Otis, Matt Koff, and Joseph Opio have banded together to tour America and make people like you laugh. Whether they are making fun of their failed dating lives, living life as a cat owner or our current politics, The Daily Show writers find comedy everywhere and bring it all to the stage!
Enjoy The Daily Show Writers Comedy Tour at the BCPA on Saturday, January 29th at 7:30pm.
You can WIN tickets when you register with your WJBC VIP Club account!
Click HERE to enter to win today.
If you're not a member of the WJBC VIP Club, you can sign up for free today and take advantage of exclusive winnings like these tickets to The Daily Show Writers Comedy Tour at the BCPA!