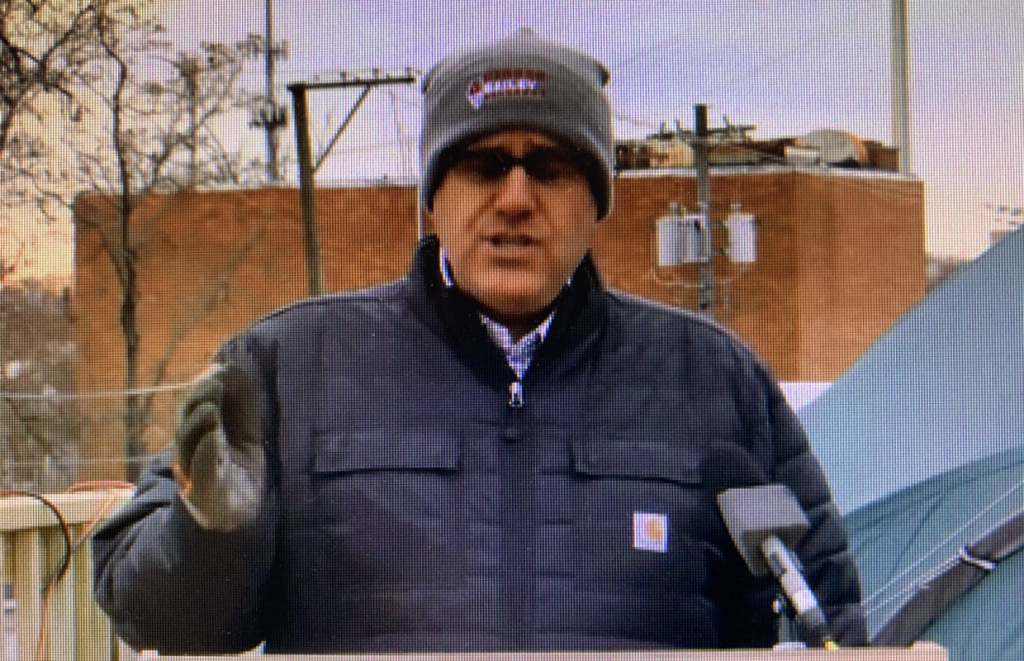 By Dave Dahl
SPRINGFIELD – Remember the "Pastor on the Roof"? He's been joined by the "Candidate on the Roof."
State Sen. Darren Bailey (R-Xenia), who is running for governor, has been staying atop Rev. Corey Brooks' New Beginnings Church in Chicago to see – and hear – for himself about the crime problem.
"It was a little after 2 a.m. in the morning," Bailey told a rooftop news conference Monday, "I heard what I thought was gunshots." Twenty minutes later, he said, he heard screams of "He's been shot!" And another twenty minutes later, the sounds of an ambulance finally arrived.
"We have got to start electing leaders," Bailey continued. "(Gov.) JB Pritzker, (Chicago) Mayor (Lori) Lightfoot, where are you at? All night long, fire trucks, police cars, ambulances!"
Brooks and Bailey invited all politicians and elected leaders to the roof. Brooks famously sat atop a motel roof for three months a decade ago. The motel was a notorious marketplace for drugs before being demolished.
Bailey said government must work with not-for-profit organizations to help people learn skills and stay out of a life of crime. He also said government is not the answer.
Dave Dahl can be reached at [email protected].