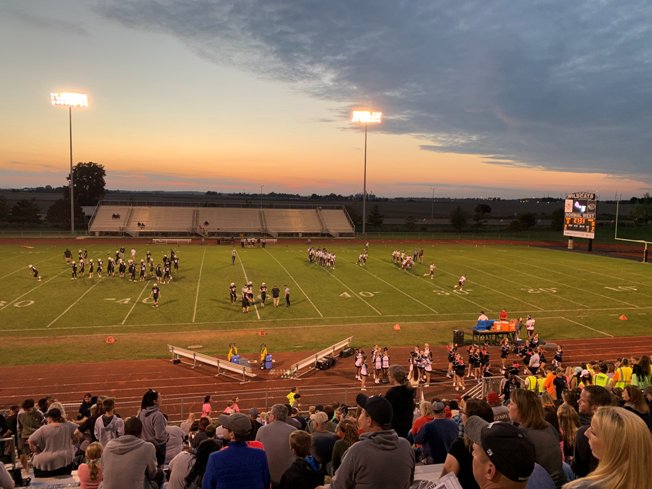 By Neil Doyle
NORMAL – Normal West (5-2) scored all 28 of its points before Danville (3-4) got on the board and it was enough for a Wildcats victory 28-14.
Normal West junior quarterback Jayden Mangreum scored two rushing touchdowns. The other scores came on runs by junior wideout Matthew Marsaglia and junior running back Lenelle Higgins. The Wildcats defense forced three turnovers.
"I'm excited that our defense played the way they did, but I think it was because we were compatible with each other offensively and defensively. That is what it takes to be successful," said Normal West head coach Nathan Fincham. "We've got to have an offense that is tied together with our defense philosophically."
Around the Intercity: Normal Community (7-0) stayed undefeated with a 61-0 win over Granite City. U-High (3-4) picked up a win at home over Decatur Eisenhower 41-0. Central Catholic (3-4) fell to IVC 34-13. Bloomington (3-3) is on the road Saturday afternoon against Peoria Notre Dame.
Other scores:
Eureka 43 Ridgeview 42, OT
Tri-Valley 35 GCMS 8
El Paso-Gridley 42 Heyworth 14
Dee-Mack 28 LeRoy 27
Prairie Central 28 Olympia 0
St. Joseph Ogden 34 Pontiac 13
Tremont 48 Fisher 8
Warrensburg Latham 30 Clinton 22
Neil Doyle can be reached at neil.doyle@cumulus.com