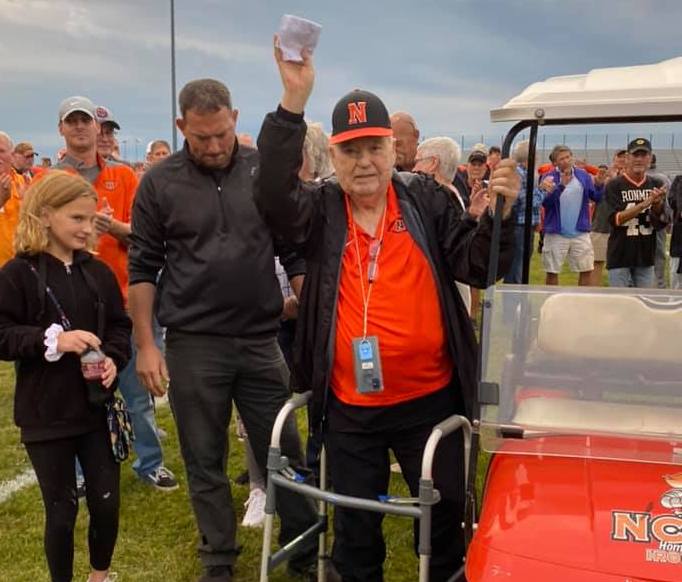 By Neil Doyle
NORMAL – Former Normal Community football coach Dick Tharp, the school's winningest coach with 158 victories, passed away Tuesday at the age of 90.
Unit 5 made the announcement Wednesday in a social media post.
Tharp was in attendance last week as the school renamed the football field in his honor. He spoke with our news partner HOI ABC.
"It's surprising, humbling, fantastic," Tharp said of the field being named in his honor. "I can't describe it. It's just, it's something that all football coaches would love to receive and I think it's the greatest honor that a coach can receive."
Current Ironmen head coach Jason Drengwitz said it was a special night for the Normal Community program.
"All week we talked about it being a big night for Ironmen football," said Drengwitz. "Our kids didn't know a whole lot about coach Tharp, but we tried to inform them about his time in the program. I thought it was great on Friday seeing all the alumni that were there and all of the former players."
Tharp coached the Ironmen from 1968 to 1988, and led the program to eight playoff appearances, including a 1974 playoff run in which the Ironmen were runners-up in Class 4A.
Neil Doyle can be reached at neil.doyle@cumulus.com