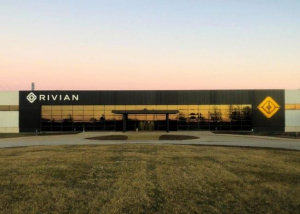 By Heart of Illinois ABC
NORMAL – Rivian has closed on another multi-billion dollar round of private funding.
The electric-vehicle manufacturer announced Friday it closed $2.5 billion, with funding led by Amazon's Climate Pledge Fund, D1 Capital Partners, Ford Motor Company and accounts advised by T. Rowe Price Associates Inc.
In 2020, it announced a $2.65 billion round of funding led by T. Rowe Price and in 2019 it brought in $2.85 billion from various funding rounds and investments.
"As we near the start of vehicle production, it's vital that we keep looking forward and pushing through to Rivian's next phase of growth," said Rivian CEO RJ Scaringe in the press release. "This infusion of funds from trusted partners allows Rivian to scale new vehicle programs, expand our domestic facility footprint, and fuel international product rollout."
Rivian, which overhauled the old Mitsubishi plant in Normal, is expecting to begin production of its electric vehicles in September after it was pushed back twice already.
Aside from its personal electric vehicle production, it's also planning to produce 100,000 vans for Amazon with delivers slated to start this year.
Heart of Illinois ABC can be reached at News@WJBC.com.