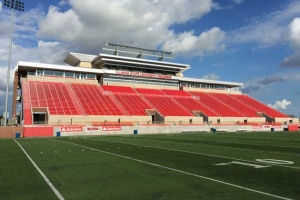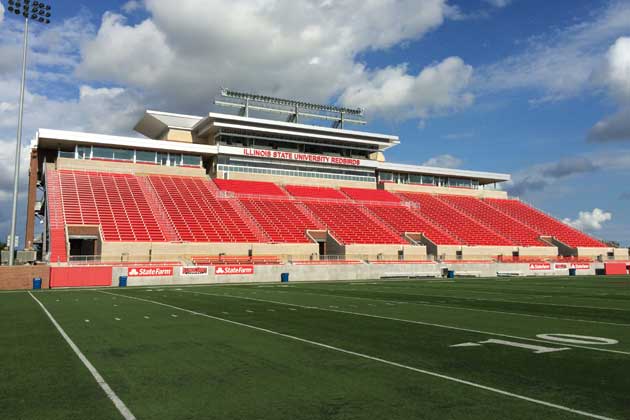 By Blake Haas
NORMAL – With Region 2, which includes McLean County, moving into Phase 4 of Gov. Pritzker's COVID-19 mitigations, Illinois State University's new athletic director says there is a chance to have fans in the stands for the upcoming football season.
With almost a month under his belt in his new role, ISU athletic director Kyle Brennan told WJBC's Scott Miller questions remain up in the air.
"Well, I can tell you this, that we're hoping to have fans in the stands, and we're really close for spring football, so keep your fingers crossed, but we feel confident that will happen. But no official decision there yet."
Brennan said due to the ongoing COVID-19 pandemic; fans would not be allowed to tailgate for the Redbird's four home games.
"I do know that if it does open, we will not be allowed to have tailgating. So, that will be a difference this spring; it will be more about what's going on in the stadium and on the field. But we look forward to next fall, and that's when I think things will really open up, and we'll have that full football experience for all of our fans and all of our students on campus and everyone in the community, so we look forward to that very earnestly."
LISTEN: New ISU Athletic Director Kyle Brenna speaks with WJBC's Scott Miller. 
ISU Athletic Director Kyle Brennan on changes and tailgating https://t.co/j8S2jyNxf9

— WJBC AM-1230 (@WJBC) February 3, 2021
The Redbirds open their season at Missouri State on February 20th. The 'Birds return to Hancock Stadium for their first home game on February 27th.
In a preseason poll, the Redbirds were picked to finish fourth in the Missouri Valley Football Conference.
Blake Haas can be reached at Blake.Haas@Cumulus.com.