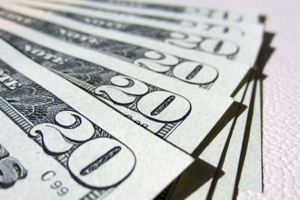 By Blake Haas
BLOOMINGTON – Stocks are on the rise amid optimism of a new stimulus package after Joe Biden was sworn in as the country's 46th President.
Speaking with WJBC's Marc Strauss, Kevin Kingston with Savant Wealth Management said the main reason wall street is on the rise is in part Treasury secretary nominee Janet Yellen's support for a proposed $1.9 trillion stimulus package.
"I think in a new administration, she might about as good as you can hope for in a new Treasury secretary from my viewpoint. She's got a big job. She's going trying to sell (President) Biden's $1.9 Trillion proposal. That's going to be something that maybe won't sell easily, but she's going to try to convince Congress, and of course, with control the Democrats are going to be now, it won't be much of an uphill battle.
President Biden's COVID-19 stimulus package aims to extend jobless benefits, COVID-19 testing, and $1,400 in additional stimulus payments.
"That proposal includes additional stimulus payments, extended jobless benefits, some small business grants, it also includes the rollout of the nationwide vaccine program, so it's a major bill. I think the tough sell with at least some of the Republicans in the Senate is it's on the heels of major spending in 2020."
At the close on Wednesday, the Dow Industrial Average rose 257 points.
Blake Haas can be reached at [email protected]