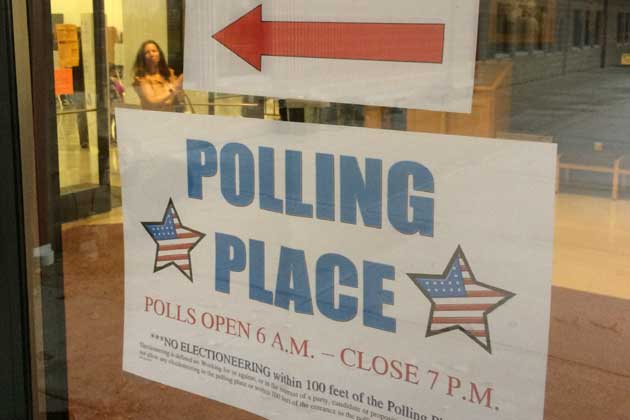 By Neil Doyle
BLOOMINGTON – In a special meeting Wednesday night, the McLean County Board agreed to move two polling places in Normal due to concerns of spreading the coronavirus.
The board agreed to move Normal precinct 10 from Evergreen Place assisted living to the Cardinal Court Apartments, owned by Illinois State University. The board also approved relocating Normal precinct 21 from the McLean County Nursing home to the nearby Fairview Park Pool.
"We respect the wishes of these facilities as we all share the same mutual concerns," said McLean County Clerk Kathy Michael.  "We are all looking after the best interests of those persons who may be most at-risk and respect and understand their requests for these moves. We also appreciate the public's understanding of this current health concern for so many."
Michael said all registered voters in these affected areas will receive a new voter card and a letter which will indicate their new polling place for the Tuesday primary election.
Meanwhile, the Bloomington Election Commission also changed one of its polling places Wednesday amid fears of COVID-19. Bloomington precincts 21 and 48 have been moved from Westminster Village to the DoubleTree Hotel.
Neil Doyle can be reached at neil.doyle@cumulus.com