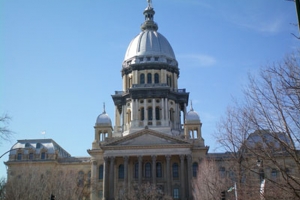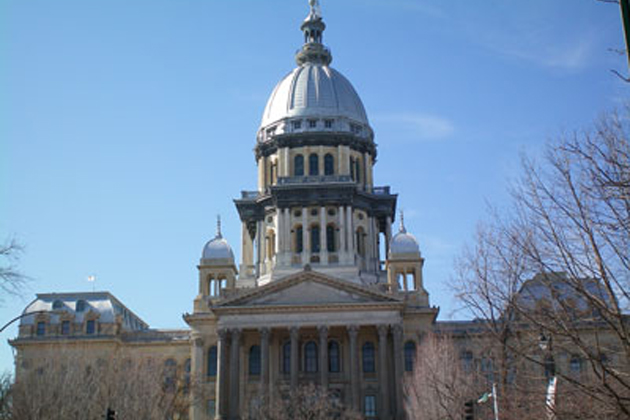 By Illinois Radio Network
SPRINGFIELD – Illinois Republicans continued to criticize the Democratic majority for failing to produce a report with recommendations to reduce the state's high property taxes, which have been pegged as the second-highest in the nation.
Last spring, state lawmakers passed a measure creating the Property Tax Relief Task Force. The group, made up of 88 lawmakers, was supposed to produce a report with recommendations before the end of 2019, but didn't.
Gov. J.B. Pritzker recently said he was open to ideas from both sides of the aisle.
"Look, I will listen to any good ideas about property tax relief because we have to get at this in this state," Pritzker said.
The state's Republicans have now held three news conferences drawing attention to the lack of a report and a lack of substantive reforms. In Springfield on Tuesday, state Rep. Dan Brady, R-Bloomington, said the task force failed.
"Rather than bringing forward substantive changes and suggestions that would provide relief, the Democrats' so-called reforms focus on expanding the sales tax base to raise even more money without promising to reduce the property tax burden," he said.
Republicans have said the state doesn't need more money, but rather needs to spend the tax dollars it already more efficiently.
Pritzker said last week that there are some good ideas in the draft report, but he told the Chicago Tribune he does not support expanding the state's sales tax to include services. He did, however, herald the consolidation of around 650 suburban and downstate public safety pension funds into two funds, one for police and one for fire. That is expected to save on administrative costs by pooling dollars for joint investments.
Another draft proposal Pritzker mentioned was to allow for local government consolidations. He said a measure passed last year that would allow local voters to make those decisions to save money, but he said some Republicans complaining about the lack of a report from the tax force voted against that measure last year.
"So I wonder how real and how much gamesmanship really was involved in just having that press conference," Pritzker said Thursday.
Republicans have said almost all of their ideas were excluded from a draft report, which has yet to be officially released.
Brady said Tuesday that one major driver of high property taxes was the growing cost of local first responder pensions. He said some at the statehouse treat pension reductions like the plague. But there are also people fleeing the state en masse, in part because of high property taxes.
"And I hope that that's a message that the majority party is getting," Brady said. "And it's unfortunate it's had to get to this level to hopefully start to understanding it and the reverse course has to start and it has to start soon."
Illinois Radio Network can be reached at News@WJBC.com.