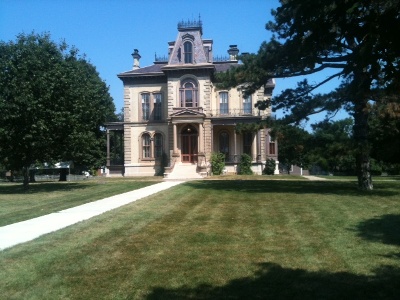 By Dave Dahl
SPRINGFIELD– Historic preservation is a big deal in central Illinois, and it could get bigger.
U.S. Rep. Darin LaHood (R-Dunlap) is sponsoring an expansion of the Historic Tax Credit which would make smaller projects eligible, too.
It all sounds good to Frank Butterfield, Springfield director of Landmarks Illinois.
"You hire masons, electricians, your build-outs," he said, "take those amounts, and you get twenty percent as a credit on your federal income taxes. But smaller projects — for 20 percent, they may not be able to do the project. For those projects under $2.5 million, to go from 20 to 30 percent (as in the LaHood bill), we'll see many more projects happen."
LaHood and Butterfield were part of a roundtable discussion in a newly renovated complex which used to be a downtown Springfield Methodist church – benefiting from more than $1.2 million in credits.