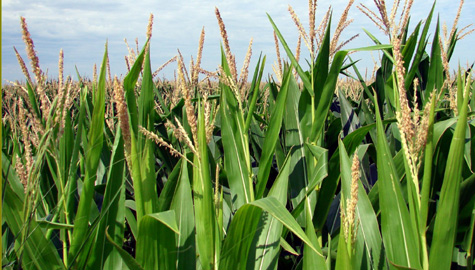 By Dave Dahl
SPRINGFIELD – The headline for this week's USDA crop report might be "Better Late than Never," but that phrase could also include a question mark?
"I am not sure anybody really knows" whether it's too late, said USDA Illinois statistician Mark Schleusener. "The planting date overall is very late. Early crops look really nice, because they got into the ground – the corn crop – in April, and they have had a chance to benefit from that moisture, all that rain we had earlier this year, while the other fields were delayed in planting, delayed in planting, and then sometimes drowned out when the plants were very small."
Both corn and soybeans have begun reproduction – silking and blooming, respectively.
Crop conditions are not necessarily favorable. 24 percent of soybeans are in poor to very poor condition, and 38 percent are in good to excellent condition. 37 percent of corn is in good to excellent condition.
Dave Dahl can be reach at News@wjbc.com.