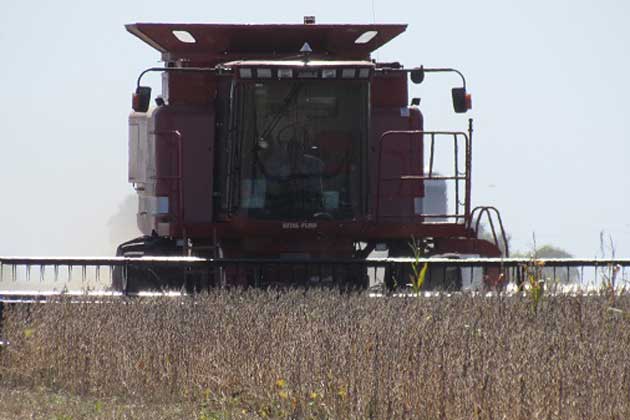 By Dave Dahl
SPRINGFIELD – The state and nation are expected to set records in corn and soybean yields this fall.
The September forecast from the USDA is for Illinois to yield 213 bushels of corn and 66 bushels of soybeans per acre. The national numbers are 181.3 bushels of corn and 52.8 bushels of soybeans per acre.
The Illinois state statistician for the USDA National Agricultural Statistics Service, Mark Schleusener, says the main reason is the weather.
"I have not stopped mowing my lawn since the Fourth of July," Schleusener tells WJBC News. "That is wonderful for the soybeans. It puts plenty of pods on the plant and helps fill out those pods to a good weight. For corn, it's also helping to fill the kernels that are on the cob. It's not making more corn, but it's making each of those kernels have a good chance to fill out and get to their maximum size."
For production, Illinois would be Number One in soybeans, at 716 million bushels. 4.69 billion is the national figure. Illinois would be second only to Iowa in corn, with 2.3 billion bushels. The forecast is for 14.8 billion bushels nationally.
Dave Dahl can be reached at news@wjbc.com.