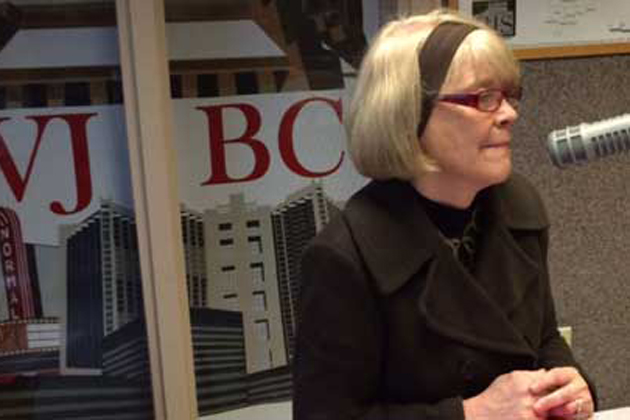 By Howard Packowitz
BLOOMINGTON – The Republican seeking a third term as McLean County Clerk said she's done ignoring allegations of voter suppression and even racism.
Kathy Michael is demanding Democratic opponent Nikita Richards retract those claims and apologize.
"We have established a reputation by building voter confidence, not working to undermine it," said Michael.
"These are my opponent's most egregiously indefensible false statements, and I ask today for Miss Richards to retract these statements and apologize to voters of McLean County."
Michael called a news conference Tuesday evening, challenging the news media to ask for proof of what she described as "outlandish accusations." She declined to answer reporters' questions about the latest charges of misconduct leveled hours earlier by McLean County Democrats.
In a Huffington Post article, Richards was quoted as saying there's a history voter suppression in Michael's office and that Michael made the "unethical decision" to remove polling places in two minority and low-income neighborhoods.
"We have never closed down a polling place without having a nearby location to become the new polling place," said Michael.
"A clerk can not change a polling place without approval from the county board," Michael added.
Michael noted neither the Attorney General or State's Attorney have investigated her office. However, Michael refused to comment on charges from the Democrats that she may have performed political work using county equipment, and blocked several people from viewing the County Clerk's official Facebook page.
Howard Packowitz can be reached at howard.packowitz@cumulus.com