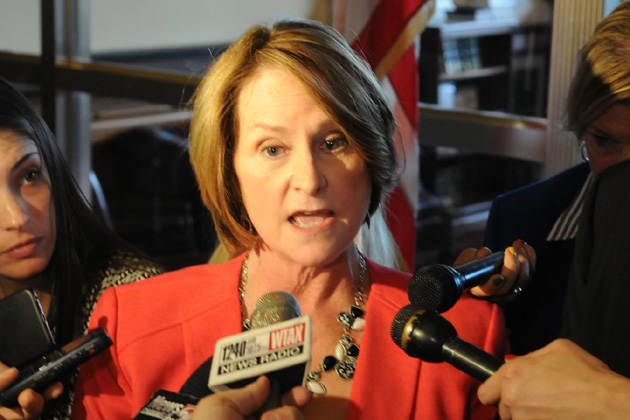 By Howard Packowitz
SPRINGFIELD – Illinois Senate Minority Leader Christine Radogno has announced her resignation effective Saturday, saying the start of the new fiscal year seems like a natural break for her to leave office and focus more on her personal life.
The Republican said lawmakers have made some progress on a budget deal, but they must set aside personalities and realize no one will get everything they want.
"I feel strongly that the Governor has the right agenda, but it's not that easy getting there," said Radogno.
"We need fundamental change in this building, but we need to compromise in order to get there," the departing GOP leader also said.
Radogno said there are many capable people to replace her, but she won't endorse a candidate. Bloomington State Senator Bill Brady is said to be on the short list to become the next GOP Senate leader.
In a statement, Brady praised Radogno as an "incredibly hardworking, principled, and bipartisan leader who truly believes in working across the aisle."
Howard Packowitz can be reached at howard.packowitz@cumulus.com