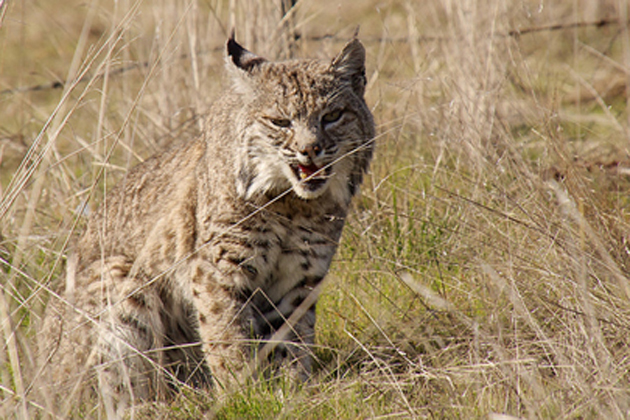 By Illinois Radio Network
SPRINGFIELD – It's been more than 40 years since bobcats could legally be hunted in Illinois, and conservation efforts for the wild cat have been a big success. Now that the bobcat population has rebounded, the Illinois Department of Natural Resources (IDNR) wants hunters to know they are fair game.
More than 6,400 hunters and trappers applied for permits to hunt bobcats during the 2016-17 Illinois Bobcat Hunting and Trapping season despite only 500 permits being available, according to IDNR.
In total, 141 bobcats were killed, according to IDNR, but Neal Graves, president of the Illinois Trappers Association, said that number doesn't come close to the actual bobcat population.
Graves said he believes there are more than 5,000 bobcats in Illinois, and the population is increasing because its prey base is getting larger.
The heaviest population of bobcats can be found at the Shawnee National Forest, up the Mississippi River delta and along the Illinois River, according to Graves.
Taxpayers won't have to worry about funding efforts to keep the bobcat population in check, he said. Hunters pay for conservation efforts by buying licenses and stamps.
Bobcats have been spotted in all 102 counties in Illinois, according to Graves, and he has advice for anyone that comes face to face with them.
"I would say there would be very little danger to humans, but if you see them, walk away and look at him from a distance," Graves said.
Even though humans are generally safe when it comes to bobcats, pets are not.
"If you've got a teacup poodle or a house cat, you may have a problem," Graves said. "House cats are probably one of the most opportune feeds for not only the bobcat but the red fox and the coyotes as well. They all like house cats."