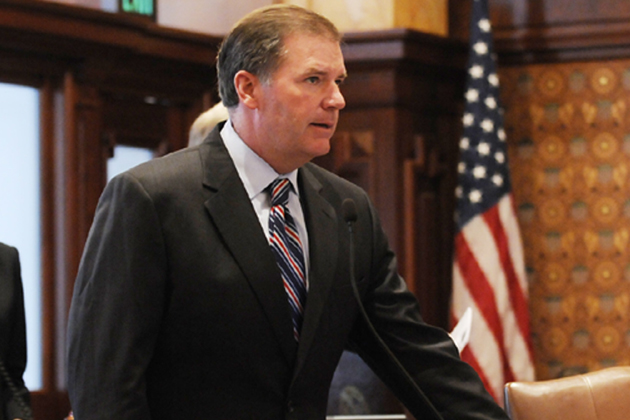 By Eric Stock
SPRINGFIELD – A group calling itself Republicans for Fair Taxation has been making robocalls in some GOP Senate districts in Illinois, including Bill Brady's.
PODCAST: Listen to Scott's interview with Brady on WJBC.
"Senator Brady is pushing to divert local property tax dollars to Springfield for the budget crisis," the message declared. "That's money for local schools, for our kids. Thought he was a Republican.
Brady has been pushing for a property tax freeze but said he has no idea what the group is trying to prove.
"I believe property taxes have become way to onerous on families and businesses for that matter," Brady said. "Maybe they made a mistake."
CapitolFax.com reports the fair taxation group is not registered with the State Board of Elections.
Brady told WJBC's Scott Laughlin he believes the group is referring to a proposed one-time $215 million pension payment to Chicago Public Schools while making reforms to the pension system for future retirees. That's one of several pension reform proposals being discussed in Springfield.
Eric Stock can be reached at eric.stock@cumulus.com.