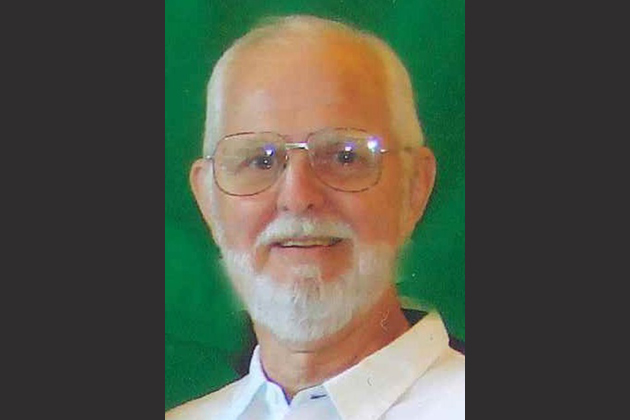 Lyle Clark Miner of Normal, formerly of Cornell, Cooksville, and Colfax, passed away at 2:10 a.m. on February 11, 2017 at Advocate BroMenn Medical Center, Normal.
His funeral will be at 10:00 a.m. Thursday, February 16, 2017 at Our Saviour Lutheran Church,
Normal, with Pastor Jeffrey Henricks officiating. Military rites will be accorded by the Bloomington Normal American Legion Honor Guard.  Burial will be in Wiley Cemetery, Colfax. Visitation will be from 4:00 to 7:00 p.m. Wednesday at Carmody-Flynn Funeral Home, Bloomington.
Lyle Miner was born September 20, 1928 in Pontiac, the son of Lloyd Burt Miner and Dora Marie Sullivan Miner. He married Betty Marie Watson on July 26, 1953 in Stonington, Illinois. She preceded him in death January 18, 1989. He married Rochelle Anne Brienen on March 30, 1991. She survives in Normal, Illinois.
Also surviving are Lyle's children, Kathleen (Mark) Miller of Lake St. Louis, Mo., Erick (Jada) Miner of Bloomington and Kevin Miner of Normal; his step children, Donna Konieczny, Iona (Chris) Bell, Valerie (Tracy) Dickson, Christina (Larry) Steele, Paul (Shelly) Belcher, and Kimberly (Daniel) Daniliczyk; 26 grandchildren, and 21 great-grandchildren.
His parents, 2 brothers, 3 sisters, and one step-daughter, Denise Brandesky, preceded him in death.
Lyle graduated from Cornell High School and Illinois State University with a degree in Education. His teaching and coaching career spanned 32 years, retiring in 1985. He was a teacher, coach, and principal at Cornell Elementary School and assistant football and basketball coach at Cornell High School. He taught and coached for 30 years in the Octavia School District in Cooksville and Colfax, serving as an elementary school teacher, junior high school teacher, elementary school coach, high school baseball coach, and elementary school principal.
Lyle was a U.S. Army veteran and served in France as a member of General Eisenhower's Honor Guard at Supreme Headquarters Allied Powers in Europe (SHAPE). His company was the 520th Military Police unit responsible for guarding the homes and offices of Generals Eisenhower, Gruenther, and Ridgeway.
He was a member of Our Saviour Lutheran Church; the Davis-Kerber American Legion Post #653 in Colfax; a life member of the Illinois Retired Teachers Association; and a member of the Bloomington Kiwanis Club. He was a life-long Cubs fan.
Lyle enjoyed reading, hunting, studying his family's genealogy, and traveling with Betty, Rochelle and his family. He was a wonderful teacher and coach, dedicating his life to the education of students in the communities in which he lived. He was proud of his family's heritage, and as a family, we were blessed with his love, guidance, and positive influence. He will be greatly missed.
Memorials may be made to The Wounded Warriors Project, Our Saviour Lutheran Church, or a charity of the donor's choice.
To express condolences online, please visit www.carmodyflynn.com.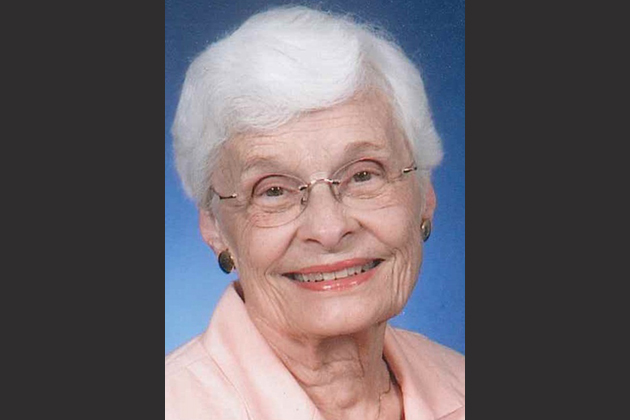 Carolyn M. Staats, 84, of Bloomington, passed away peacefully at 2:37 p.m., Friday, February 10, 2017, at her home, surrounded by her children.
Her funeral will be at 10:00 a.m., Wednesday, February 15, 2017 at Carmody-Flynn Funeral Home, Bloomington with Rev. Randy Reese officiating.  Burial will be in Park Hill Cemetery.  Visitation will be from 4:00-7:00 p.m., Tuesday at the funeral home.
The family asks that you give a book to a child or plant a tree in Carolyn's memory.
Carolyn was born September 22, 1932 in Paris, IL, the daughter of Fredric J. and Mildred E. Wright Tiffin.  She married Walter S. "Walt" Staats on August 8, 1954 in Clinton, IN.  He preceded her in death on January 13, 2013.
Survivors include three children, David Staats of Brentwood, TN, Melinda (Tom Weishaupt) Morris and Jonathan "Jon" Staats, both of Bloomington; six grandchildren, Bennett (Kylie), Haley, Charlie, Sara, Jake and Cari; and a sister, Anne (Marshall) Goss of Bloomington, IN.
She was preceded in death by a sister, Barbara Newlin.
Carolyn received a degree in teaching from Indiana State University and taught high school French, Spanish and English prior to raising her family.  In her earlier years, she was an active volunteer at the BroMenn Thrift Shop and Meals on Wheels.  After retirement, Carolyn and Walt enjoyed traveling the world together.
Carolyn was very proud of all of her grandchildren.  She was a wonderful mother and grandmother and will be dearly missed.
Carolyn was small in stature, but huge in heart.  She considered all of her friends and family precious gifts, but we know that she was the gift.
The family would like to thank Carolyn's neighbors for their kindness and watchful eyes through the years.
To express condolences online, please visit www.carmodyflynn.com.