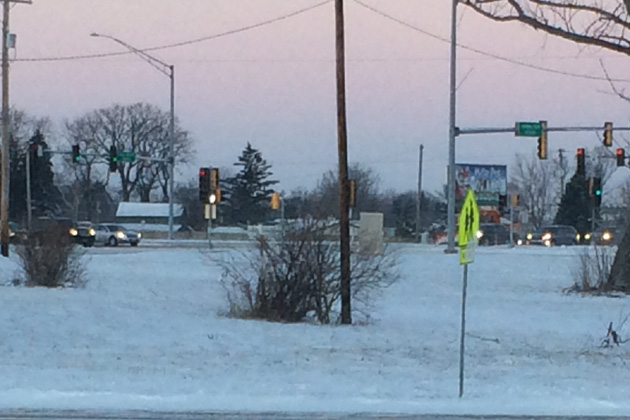 By Cole Lauterbach/Illinois Radio Network
CHICAGO – The first snowfall to hit Illinois this fall was no polite dusting, but a record-breaking event. 
State Climatologist Jim Angel said Sunday's snowfall total was the heaviest snow accumulation for a fall-winter season's first snow at O'Hare International Airport and likely other sites as well. 
"It was the greatest first-of-the-season daily total for Chicago at O'Hare Airport," Angel said. "That's the biggest one-day jump to the winter snowfall season." 
Sunday's 6.4 inches of snowfall at O'Hare blew past the old Chicago record of 4.8 inches in November of 1940. 
Angel said the snow hit hardest near the Quad Cities, with some areas recording more than 9 inches. 
"In the Quad Cities, Davenport had 10.2 inches," Angel said. "Several other sites also had very sizeable amounts all through that area." 
One of the highest measured totals in the state was Morrison, at 9.4 inches. 
Travel south of I-70, and you saw little to no precipitation and temperatures around 40 degrees. "South of Interstate 70 usually has to wait for a week or so to see the average first winter snows," Angel said. 
According to the National Weather Service, the 6.4 inches at O'Hare was only three-tenths of an inch away from the all-time single-day snow total. The previous record for snowfall on Dec. 4 at O'Hare was 4.6 inches in 1964.