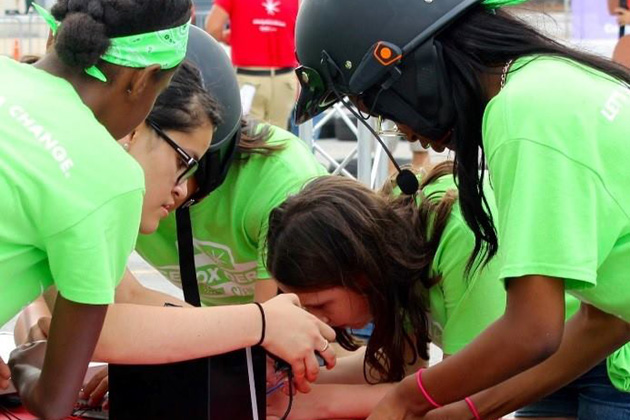 By Illinois Radio Network
CHICAGO – While a last-second, tentative deal between Chicago teachers' union and the city's public schools staved off a strike, a representative of many of the city's charter schools, which would have remained opened regardless of strike, said this dispute unfairly put students in the middle.
Charter school supporters in Chicago said you can tell the disagreement between Chicago's teachers' union and the city's public schools has nothing to do with education because none of the sticking points involves students.
Andrew Broy, president of the Illinois Network of Charter Schools, said the fight between Chicago Public Schools and the Chicago Teachers Union is over pay, perks, pensions, and Broy said, a proposed cap on charter schools.
"(The disagreement) is not really about students," Broy said. "It's not about school choice. It's not about setting up students to succeed. It's about political power and the ongoing dispute between (Mayor) Rahm Emanuel and (Chicago Teachers Union President) Karen Lewis."
Broy said unionized Chicago teachers hate charter schools.
Teachers' unions have said they oppose charter schools because charter schools can pick only the best students, and that charters take resources from public schools.
Broy said both claims are false. Most of the opposition to charters is rooted in the fact that most charter schools don't employ unionized teachers.
"Chicago's Teachers Union has made stopping charter schools one of their principal goals going back several years," Broy said. "They haven't been able to do it because families are demanding better."
Approximately 14 percent of Chicago students now attend a charter school.