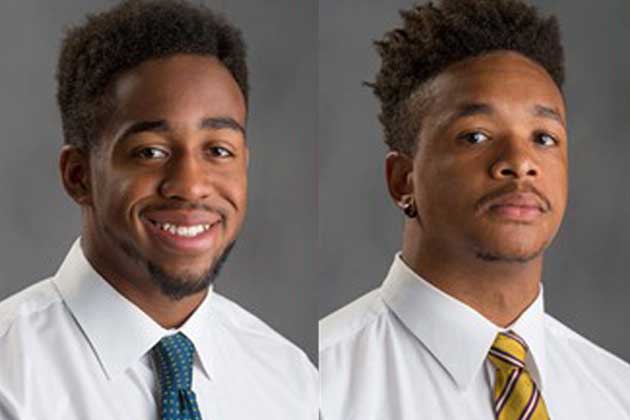 By Adam Studzinski
BLOOMINGTON – A pair of Illinois Wesleyan football players followed a trend started by 49ers quarterback Colin Kaepernick and took a knee during the national anthem before Saturday's game against North Central.
Seniors Quincy Butler and Jamal Jackson told coach Norm Eash their plan prior to the game, which Eash said he appreciated.
"We had a discussion. It was a good discussion," said Eash. "We have highly intelligent student-athletes here at Illinois Wesleyan and it's a liberal arts education here. So you would expect that from our students here. I mean, they're taught to think feely and for themselves."
Eash added the Titans athletic department recognizes the student's rights to freedom of speech and peaceful protest.
"As an institution of higher learning, we understand that all these protests are intended for a certain purpose; and that is to bring attention to issues that they firmly believe in," he said.
Butler is a tight end from Flossmoor, Ill. Jackson plays defensive line and is from Calumet Park, Ill.
Adam Studzinski can be reached at adam.studzinski@cumulus.com.