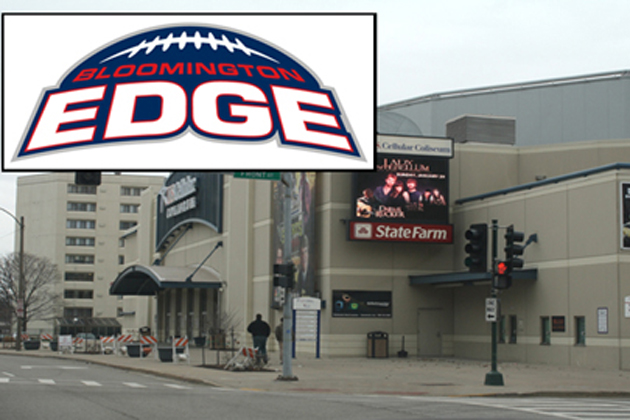 By WJBC Staff
BLOOMINGTON – The Bloomington Edge and head coach John Johnson have mutually decided to part ways effective immediately.
"It is time for me to step aside at this time as head football coach from the Bloomington Edge for health reasons, specifically complications from my recent diagnosis of diabetes," Johnson said. "I thank the Khokhars for the opportunity to be the head coach and last season was a very satisfying one. I will be available to serve as a consultant to ease the coaching transition. I want this organization to succeed."
In his three years as head coach, Johnson compiled a 18-16 record, highlighted by the franchise's first home playoff victory in eight years with a win over the Sioux City Bandits in June.
Johnson began his coaching career as an administrative assistant and special teams assistant with the Green Bay Packers, spending three seasons under head coach Lindy Infante and one under Mike Holmgren. He served as head coach at Kentucky Wesleyan University from 1994-2002, winning two Division II coach of the year awards and setting the program record for coaching victories with 34. Prior to joining the Bloomington franchise in 2008, he spent time with the Peoria Pirates and Peoria Rough Riders. He served as offensive coordinator until 2013, when he assumed head coaching duties prior to the 2014 season.
"We are truly thankful to Coach Johnson and his staff for the tremendous leadership and passion they brought to the Edge," said Edge CEO Omar Khokhar. "During multiple years of ownership and league changes, Coach J was a fixture on and off the field bringing much-needed steadiness to the helm. We wish him the absolute best in his future endeavors in football and with his health."
Khokhar added the team will start immediately on a search for a new head coach.
The 2017 Bloomington Edge home schedule is anticipated to be released later this month.