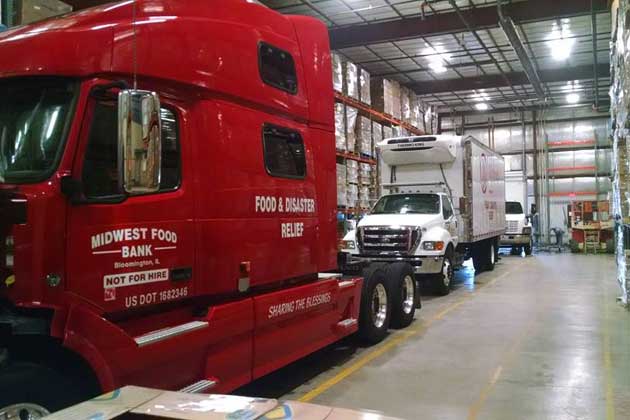 By Illinois Radio Network
SPRINGFIELD – A new state law makes it clear – schools can share their unused food with food banks or homeless shelters.
Jen Walling, Executive director of the Illinois Environmental Council, said she didn't think Illinois would need a law to tell schools or even government cafeterias that it's OK to donate unused food to the food banks or homeless shelters.
But when she toured a number of schools, she said she heard cafeteria managers say they were banned from donating anything.
"People were under the misconception that (for example) if you canceled schools for a snow day you couldn't donate the milk to the food pantry next door," Walling said. "This at least clears up that you can do it."
Food banks are encouraging schools to do it. Mike Hoffman, director of operations at the Midwest Food Bank in Bloomington, said food banks and food pantries across the state are seeing more people. He said the food from a school could make a big difference.
"We go from Rockford and Chicago all the way down to the southern tip of Illinois in Cairo," Hoffman said. "And all of our pantries are the same. The need continues to grow."
The new laws says schools cannot sign a contract that prevents food donations. Walling said the law is more a clarification than a new mandate.