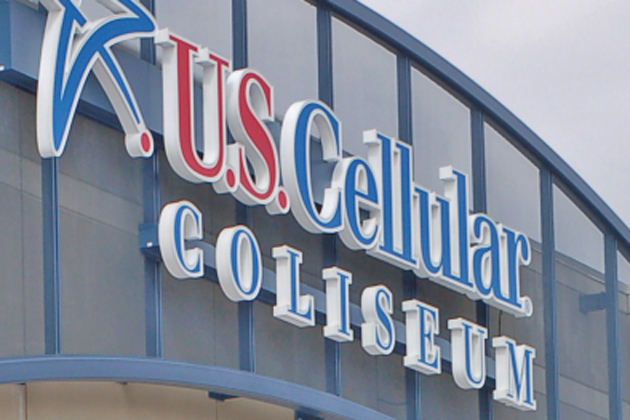 By Joe Ragusa
BLOOMINGTON – Central Illinois Arena Management is out of the running to manage the U.S. Cellular Coliseum.
Bloomington Mayor Tari Renner said on his Facebook page Monday afternoon that CIAM has withdrawn from contract negotiations. Its contract with the Coliseum ends in April.
CIAM has operated the Coliseum since it opened in 2006.
Bloomington Mayor Tari Renner discussed the news with WJBC's Dan Swaney. He said he wanted to make sure the new contract protected the city in ways the old contract didn't.
Central Illinois Arena Management president John Butler said in a statement that, "after many meetings, it is clear that the City's view and concept of its relationship with the management company significantly differs from ours."
Butler said the city wanted more control in the day-to-day operations on the Coliseum.
"The city rightfully wants accountability, but controls and oversite (sic) that inject the city into the day-to-day operation of the Coliseum defeat the purpose of having a private management company," Butler said. "The management company essentially becomes a department of the city. I am not willing to continue on that basis."
Central Illinois Arena Management also runs concessions at the Coliseum through a separate contract and Butler said he has no intentions of continuing that, either. The concession equipment CIAM owns, worth about $1 million, will be sold back to the city at fair market value, Butler said.
Joe Ragusa can be reached at [email protected].