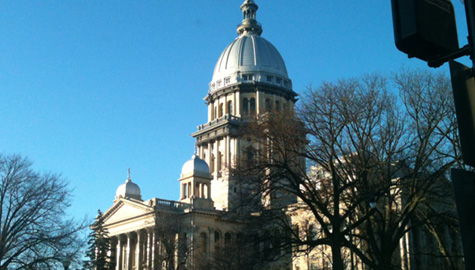 By Julio Rausseo/Illinois Radio Network
SPRINGFIELD – Community organizations and state leaders say more can be done with the Employment First Act, a measure that requires state agencies to make hiring people with a disability a priority.
Greg Bassi of the Department of Human Services said while the overall goal of implementing Employment First remains strong, working with various state agencies on the measure has sometimes proven difficult.
"I think it's worth pointing out that working with access agencies on a task of this magnitude is not easy. It's important not to lose sight of the ultimate goal. It's important to not lose sight of the administration's support of this initiative," Bassi said.
Testifying this week, Cyrus Winnett, policy analyst with the Illinois Association of Rehabilitation Facilities, acknowledged that while investment in the Employment First Act won't occur quickly, funding advancements can still take place.
"Given our current state of things here in Illinois, we understand that investment may be difficult to make at this time. However, there are several areas of budget-neutral areas of implementation that we can continue to advance," said Winnett.
Rene Luna, community organizer of employment for Access Living and a disabled worker, said the more opportunities for disabled workers, the more they can become independent and the less they need to rely on state funds.
"Let's worry about getting people jobs, and that way we won't be as dependent on subsidies, on services. The more we can get people some good-paying jobs, then the more people can become more independent, self-sufficient," said Luna.
The Senate hearing sought to make reforms to the Illinois Employment First Act, which was passed in 2013.