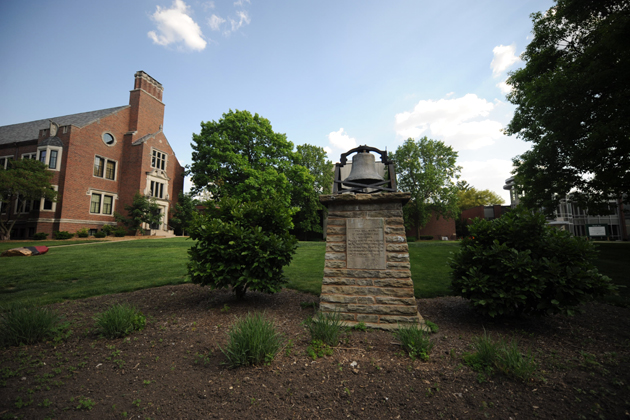 By Andy Dahn
BLOOMINGTON – When you hear the words "National Championship", you may think of football or other major sporting events. But it has an entirely different meaning for members of the Illinois Wesleyan Ethics Bowl team, currently preparing to compete in the National Intercollegiate Ethics Bowl for the third time in five years.
Team Coach Emily Kelahan explained how the championship works.
"The team is given a question on the day of the competition," Kelahan said. "They do not know in advance what question they'll be answering. They have to develop a response as a team with two minutes of prep time. One of the things that they must do during their constructive speech is take a position, and also consider counterarguments to that position."
Kelahan said studying all types of philosophical readings is how many of the participants prepare for the championship. Questions cover a wide variety of topics including professional, political and social ethics. Kelahan said the questions require much more than a yes or no answer.
"We don't have good answers to these questions about what is right and wrong," said Kelahan. "In truth, it's all debatable. It's about the strength of the case that you can make for your position. No position is invulnerable to objection. There is no perfect ethical space we might occupy."
IWU is one of 32 schools in the country to compete in the competition, being held on Feb. 21 in Washington D.C.
Andy Dahn can be reached at andy.dahn@cumulus.com.