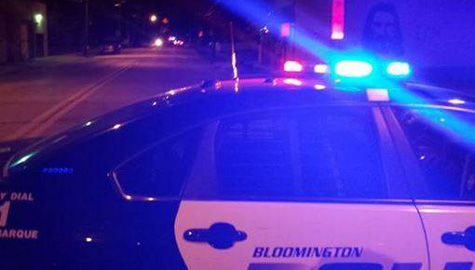 By Nick McClintock
BLOOMINGTON- Bloomington Police are investigating a home invasion in the 1100 block of Woodbury Place that took place Friday night.
According to Sarah Mayer with BPD, officers were called Saturday to a home that had the door kicked in. Officers say that the resident of the home told them a young black male entered her bedroom and pointed a handgun at her, telling her to lay face down. Another suspect yelled, "I got it" a short time later and both suspects fled in an unknown vehicle. Police believe three suspects were involved in the home invasion and a safe was stolen from the residence.
No arrests have been made and while the investigation is ongoing, anyone with information is asked to call Detective Fazio at 309-434-2474, or McLean County Crimestoppers at 309-828-1111.