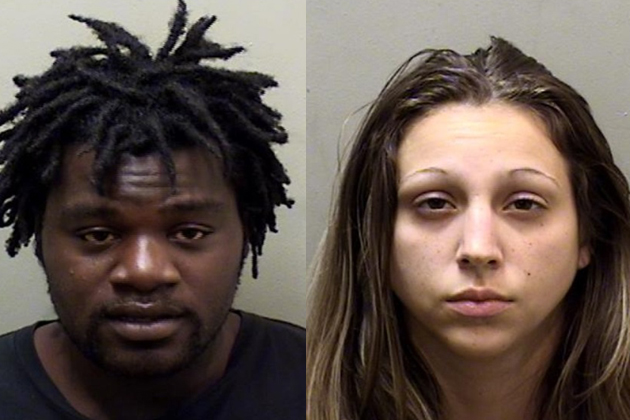 By Eric Stock
BLOOMINGTON – Police say they have arrested two people who robbed a man at gunpoint in Bloomington on Saturday night.
Bloomington Police say a man was walking from his car to his home on Strawflower Lane at about 11:45 p.m. Saturday when a vehicle pulled up with three people inside. Two suspects reportedly pointed handguns at the victim and ordered him into their vehicle. He was ordered out of their vehicle a short distance from his home after they took his wallet, keys and cellphone.
Police found the suspect vehicle a short time later and took two suspects into custody after a search of a home on West Oakland Avenue early Sunday morning.
Police are seeking armed robbery charges against Javon Robinson, 25, and Evan Morgan, 22, both of Bloomington. Police say an investigation continues regarding a third person involved in the case.
Eric Stock can be reached at [email protected].