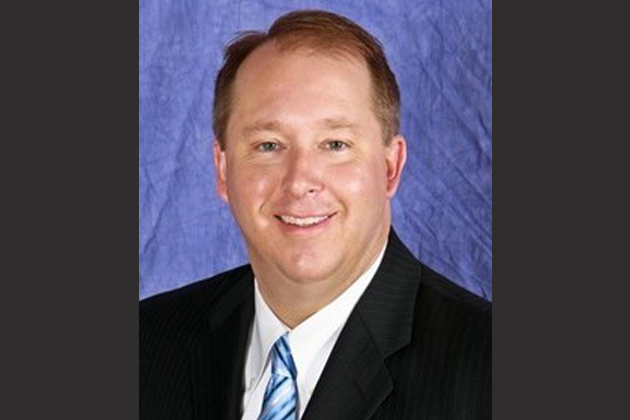 By ISU Sports Information
NORMAL – Illinois State Director of Athletics Larry Lyons announced the hiring of Dwight Merilatt as Executive Associate Athletics Director for External Affairs Tuesday. Merilatt will officially join the department's athletic leadership team on July 29.
"We are very pleased to have Dwight take over primary management of our external units," Lyons said. "He brings both public and private institution revenue generation experience to the table and has served as an interim Athletic Director which, adds to his skill set. We feel that he and his family are a very good fit in our department and our community, and we look forward to making significant strides under his leadership."
Merilatt is very familiar with Illinois State and the Missouri Valley Conference, after spending the last seven years working in the athletics department at the University of Evansville. He spent time as the Associate Athletics Director for External Affairs from 2007-10, before being promoted to the role of Senior Associate Athletics Director for External Affairs in July of 2010. Merilatt also helped guide the Evansville Athletics Department through a time of transition as the Interim Director of Athletics for three months in 2014.
"It is an honor to be joining the athletic department at Illinois State University," Merilatt stated. "I want to thank Athletic Director Larry Lyons and the entire search committee for their work throughout the process.  I look forward to working with everyone within the department and the community to continue the success and growth of Redbird Athletics. My family and I are very excited to be a part of the Illinois State family and are looking forward to being active members of the Bloomington-Normal community."
In his role as Senior Associate Athletics Director for External Affairs at UE, Merilatt was responsible for the external operation of the athletics department, including direct supervision of the marketing, promotion, corporate sponsorship, ticketing, group sales, game/event operations, facilities and strength and conditioning units. Merilatt was tasked with the administration and generation of the department's annual external revenue budget, and helped implement new basketball ticket and donor-related practices and procedures that resulted in significant revenue increases and streamlined processes.
Merilatt supervised the Purple Aces Club, the official booster organization of UE Athletics, and was responsible for coordinating several athletic capital facility projects and enhancements made to team practice and competition venues. The Louisville, Kentucky, native also served as the primary operations administrator for men's basketball and direct sport administrator for men's and women's cross country, and men's and women's swimming and diving. While working with the basketball teams, he became the primary liaison of the University's move, contract and use of the Ford Center arena.
Prior to his time at Evansville, Merilatt spent six years at Eastern Kentucky University as Assistant Athletics Director for Marketing and Corporate Partnerships and Director for Development. His responsibilities included all external areas concerning marketing, promotions and ticket operations for the 17 Division I sports at Eastern Kentucky and the supervision of the Colonel Club.
He has also spent time as Athletic Development Director and Executive Director of the Rams Athletic Association at West Chester University in West Chester, Pennsylvania, and two years as General Manager of the Tampa Bay FireStix, a women's professional softball team in Tampa, Florida.
Merilatt received his bachelor's degree in sports management in 1991 from the University of Kentucky and his master's degree in sports administration from Eastern Kentucky University in 1992. He and his wife, MaryLee, have two children, daughter, Gabrielle, and son, Andrew.