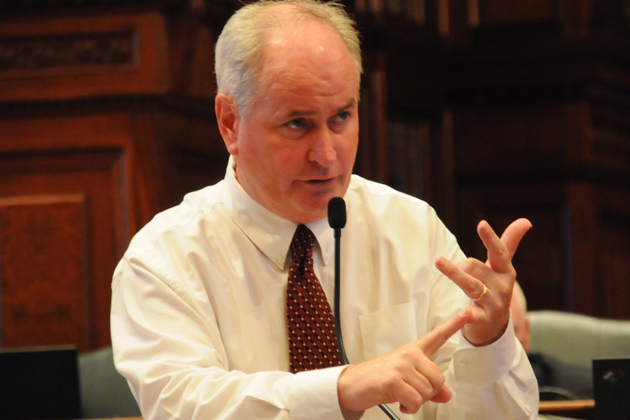 By Neil Doyle
NORMAL – A local lawmaker wants constituents to be fully aware of Governor JB Pritzker's plan to implement a graduated income tax system.
Rep. Dan Brady (R-Bloomington) will host a town hall meeting Tuesday night in Uptown Normal to discuss and answer questions about the proposed graduated income tax.
A Senate committee approved the amendment to the state's constitution, which would move the state from a flat tax to a graduated tax where rates are based on income.
Governor Pritzker said only those making above $250,000 a year will see a tax increase. The amendment moves to the full Senate for approval.
Brady told WJBC's Scott Laughlin if the amendment is approved by the legislature, voters will then have a say on the November 2020 ballot.
"Once the General Assembly is done working towards putting this on for a constitutional question on the ballot, the voters will have a say, and hopefully educating voters will be to their advantage," said Brady.
Rep. Randy Freese (R-Paloma) will join the discussion along with a presentation from Americans for Prosperity.
The town hall meeting starts at 6 p.m. in Uptown Station.
Neil Doyle can be reached at neil.doyle@cumulus.com