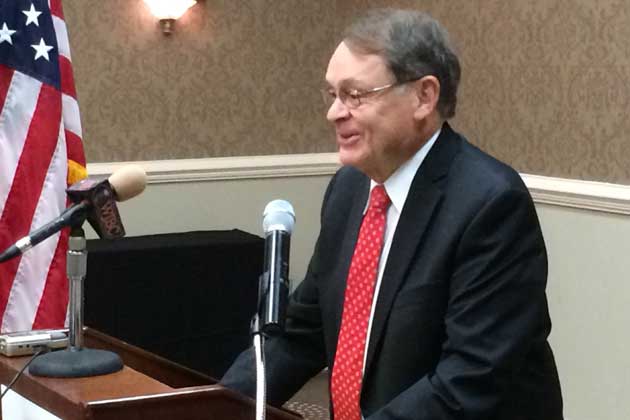 By Howard Packowitz
BLOOMINGTON – The job of picking McLean County's next chief prosecutor is much like the nomination of a U.S. Supreme Court justice, according to County Board Chairman John McIntyre.
"My job will be to be sure that I make a recommendation to the full board that will be affirmed, very similar like a Supreme Court situation at the federal level," said McIntyre.
He's looking for someone who knows the ins and outs of the court system and can manage people.
The person replacing Jason Chambers has to be a Republican. McIntyre said electability is important because the new state's attorney will be expected to run for the office in 2020.
McIntyre said he has to come up with a recommendation that will be confirmed by the full county board. That's why McIntrye said board members will be actively involved in the decision-making process.
"I will poll our board members on who they feel that they would like to have, take a consensus, and then I will also meet with all the candidates, personally," McIntyre said.
The five candidates are former prosecutors Jane Foster, Chris Gramm, and Mark Messman, in addition to Assistant County Administrator Don Knapp, and Jessica Woods, who leads the civil division of the state's attorney's office.
The candidates are expected to appear Tuesday in front the county board's executive committee, with a final board decision a week later.
Howard Packowitz can be reached at howard.packowitz@cumulus.com