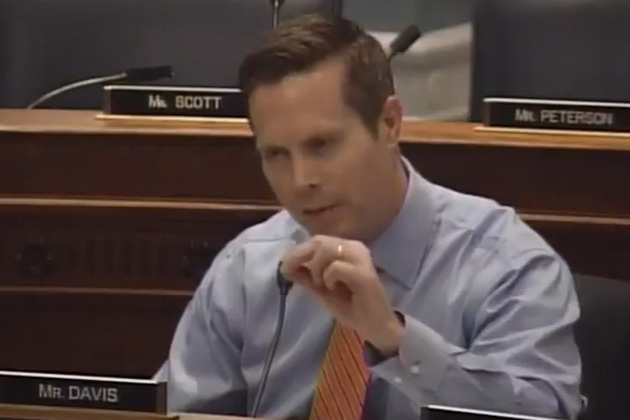 By Greg Halbleib
WASHINGTON, D.C. – U.S. Rep. Rodney Davis wants politics to remain out of the process to confirm the latest Supreme Court nominee.
Davis (R-Taylorville) said President Trump's nominee Brett Kavanaugh is highly regarded.
"I have some friends who have worked with him and know him, and they say he is a really down-to-earth and level-headed, not just as a judge but as a person," Davis told WJBC's Scott Laughlin. "I'm excited with the nominee."
But Davis said he's concerned that U.S. Sen. Dick Durbin is encouraging fellow Democrats to vote against Kavanaugh's nomination for purely political reasons.
"It's attitudes and directives like we see from even our own Sen. Durbin that say we don't care about the qualifications of the individual, let's just go out there and because of politics say no," Davis said. "I didn't like it when Republicans did it and I certainly don't like it when Democrats do it either."
If confirmed by the Senate, Kavanaugh would fill the vacancy created by the resignation of Justice Anthony Kennedy.
Greg Halbleib can be reached at greg@wjbc.com.