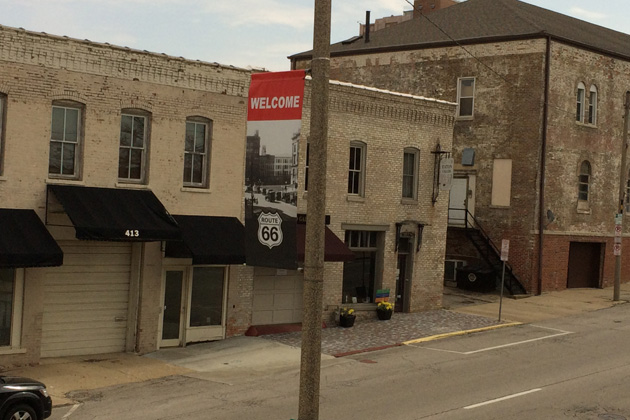 By Eric Stock
BLOOMINGTON – A catalyst project for downtown Bloomington could be off the table for now.
The Bloomington City Council voted 5-to-4 on Monday to cancel a Committee of the Whole meeting when the council had planned to discuss a proposal for a new library and Connect Transit bus transfer station at the current Market Street garage site.
Interim city manager Steve Rasmussen told WJBC's Scott Laughlin there are other ideas that the downtown task force submitted that the city will explore, such as closing off a part of Jefferson Street north of the McLean County Museum of History to create a public walkway and adding more diagonal parking an the expense of reducing downtown traffic lanes.
He said city staff will now look at what is feasible.
"We'll see how much they will cost and what possible items there are that could be done," Rasmussen said. "What can you do fast and at little cost for the most amount of gain or what are most long-term projects that will cost a lot of money?"
Rasmuseen said the task force wasn't charged with determining the cost of any project.
Eric Stock can be reached at eric.stock@cumulus.com.