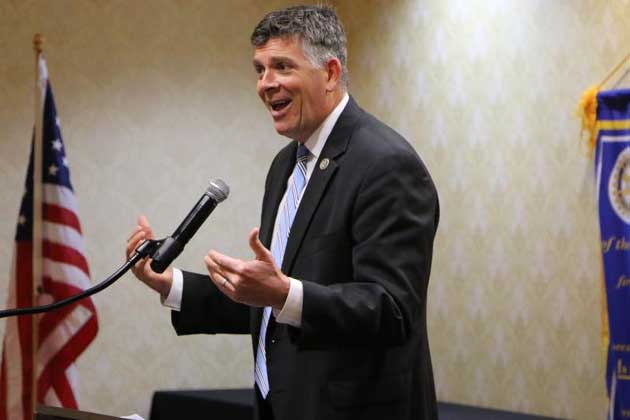 By Eric Stock
WASHINGTON – U.S. Rep. Darin LaHood said the non-partisan Congressional Budget Office report which says 24 million more Americans would lose their health insurance by 2026 under the House Republican health care bill shows a 'stark reality.'
The Peoria Republican said he hopes the report will help drive the discussion toward a better solution.
PODCAST: Listen to Scott's interview with LaHood on WJBC.
"Those numbers, we have to be cognizant of that and be aware of that, this is what we area looking at," LaHood said. "It is a reminder (to) us that we have to fix this the right way."
LaHood told WJBC's Scott Laughlin, the report doesn't factor in later phases of the GOP plan which he says will bring down health care costs, such as allowing health plans to be purchases across state lines.
Town halls
LaHood said he's considering options for scheduling some town hall meetings when he comes home in April. Several groups have staged protests outside his offices in Bloomington and Peoria, claiming he's ignoring them.
They have said they want to meet with him to share their concerns about President Trump and efforts to repeal Obamacare.
LaHood said some protesters don't want a constructive conversation.
"Some of the people there want to play the 'gotcha game,' " LaHood said. "They want to come in there and embarrass you and yell at you and scream at you and put a camera phone in your face. I understand that's part of it."
Eric Stock can be reached at eric.stock@cumulus.com.