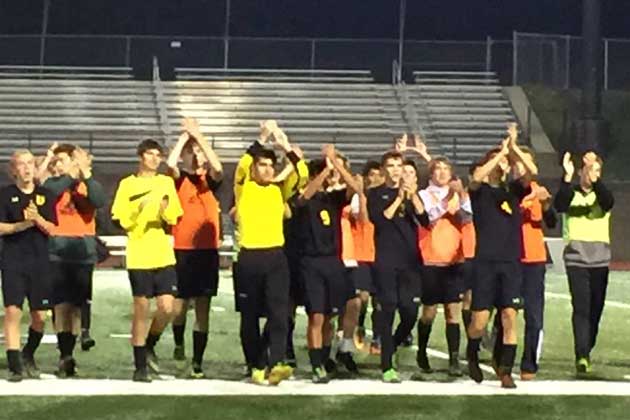 By Eric Stock
EAST PEORIA – The University High Pioneers claimed the school's first boys soccer title in school history with a 3-1 win over Westchester St. Joseph in the Class 1A championship game at EastSide Centre on Saturday.
J.D. Kelley opened the scoring for U-High (17-6-5) with a goal at the 27:25 mark of the first half on an assist from Nathan Clay. Clay would add the Pioneers' next two goals as the Pioneers raced out to a 3-0 first half lead.
Christian Lopez made eight saves in the win for U-High.
The victory marks the school's 31st state championship.
Cornerstone Christian Academy lost the third-place game to Waterloo Gibault 6-1.
Eric Stock can be reached at eric.stock@cumulus.com.