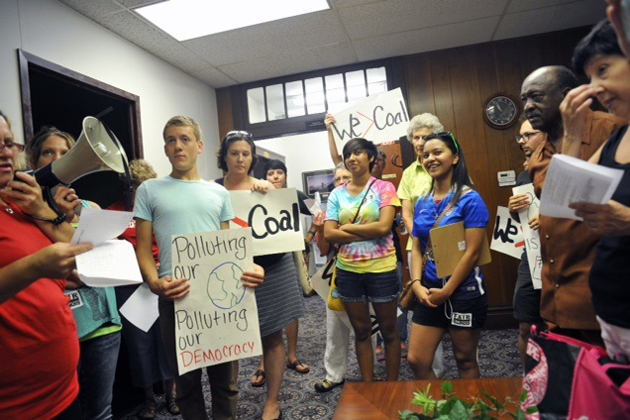 By Adam Studzinski
SPRINGFIELD – Illinois People's Action is participating in Moral Monday by rallying in Springfield in against the use of fossil fuels.
Particularly in the Bloomington-Normal based group's cross hairs is the Illinois Coal Association. Retired Illinois State University professor William Rau said the association is one of the major sponsors of pollution. He added the state should begin halting the use of all fossil fuels.
"If we continue to use fossil fuels we will face runaway climate change in a decade or two," said Rau. "We have to slam on the brakes and that means an end to the use of fossil fuels. All of them."
Rau explained on economic grounds alone it makes "no sense" to continue using fossil fuels.
"Over the last two years both wind power and solar power have become cost competitive with fossil fuels," said Rau. "That's not even looking at the externalities caused by the pollution of these industries."
Illinois People's Action also rallied against state budget cuts and called for more revenue.
Adam Studzinski can be reached at adam.studzinski@cumulus.com.