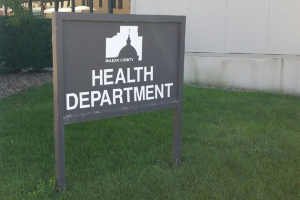 By Blake Haas
BLOOMINGTON – This week marks septic smart week, and local health officials are reminding the public of the dos and don'ts of septic tank usage.
"One of the first things to remember when it comes to what not to put in your septic is fog, and fog stands for fat, oil, and greases," said John Hendershott, an Environmental Health Program Supervisor. "(Fog could cause blockages) and when those clogs or blockages happen, it could overflow or backup raw sewage into your yard or even in your house."
In addition, Hendershott said the public should avoid putting harsh chemicals down their drains.
"(Don't put things) that break down in septic systems like wipes, diapers, hygiene products, hair, cigarette butts, even paints, medications, they should avoid putting those into their septic system."
According to Hendershott, McLean County has almost 10,000 active septic systems.
"I would recommend that in McLean County, or even other counties, you call your health department to see if they have a copy of your septic permit…They will actually send it to you; that way, you have a record of where your septic system is."
In the U.S., one out of every five households depends on a septic system.
Blake Haas can be reached at [email protected].