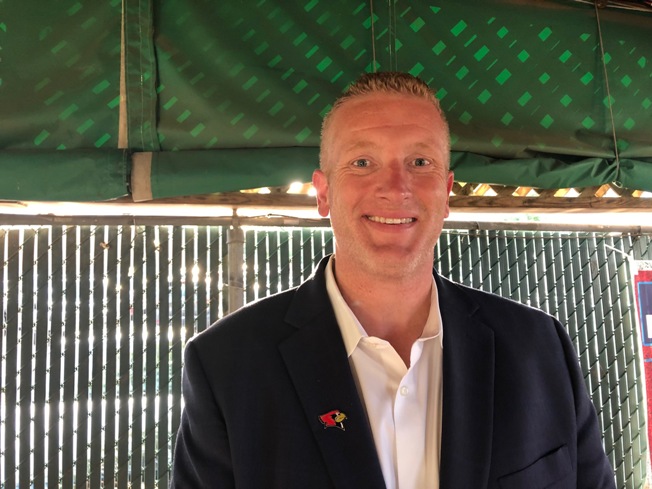 By Neil Doyle
NORMAL – Illinois State University Athletics has received a $3 million gift commitment for the indoor practice facility project from entrepreneur Dee Miller, his wife Sheila Marshall-Miller '94, and former Illinois State student-athlete and professional football player BJ Bello.
"We are incredibly grateful to Dee, Sheila, and BJ for their commitment to our student-athletes and the Indoor Practice Facility," said ISU Director of Athletics Kyle Brennan. "This project is a game-changer for our department and the campus community, and their investment and confidence in our vision means the world to us."
The Illinois State University Board of Trustees authorized the Athletics Department to proceed with design, bidding, construction, and financing of the indoor practice facility during a special meeting in December. Authority to proceed with construction was contingent upon securing commitments for $8.05 million of the total $11.5 million project cost. This gift moves the project past that threshold, according to a news release.
Construction on the indoor facility is scheduled to start this spring. A groundbreaking date is yet to be determined.
Neil Doyle can be reached at neil.doyle@cumulus.com