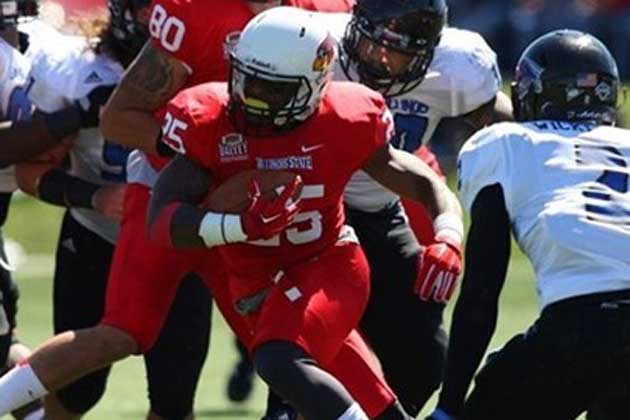 By Eric Stock
NORMAL – Illinois State athletics director Larry Lyons said senior running back Marshaun Coprich is paying a price for a drug arrest last month.
"He made a mistake, there's no question about that," Lyons said. "He's remorseful for that mistake. He's fortunate it turned out the way it did, so he could remain on the team."
PODCAST: Listen to Scott and Colleen's interview with Lyons on WJBC.
Lyons told WJBC's Scott Laughlin reaction on campus has been mixed about the punishment Coprich faced following his recent guilty plea on a marijuana delivery charge. Lyons said the All-American running back still must face the university's disciplinary process.
"It's significant what he has to do," Lyons said. "He's paying a penalty. He will have to pay a penalty on campus and of course with the football team."
Coach Brock Spack has lifted his suspension and Coprich can have the conviction removed from his record if he meets the terms of the first-time offender program. He was also ordered to perform community service as part of his probation.
Coprich helped lead the Redbird football team to an appearance in the FCS title game last season after setting school record for rushing yards (2,274) and rushing touchdowns (27).
Eric Stock can be reached at eric.stock@cumulus.com.