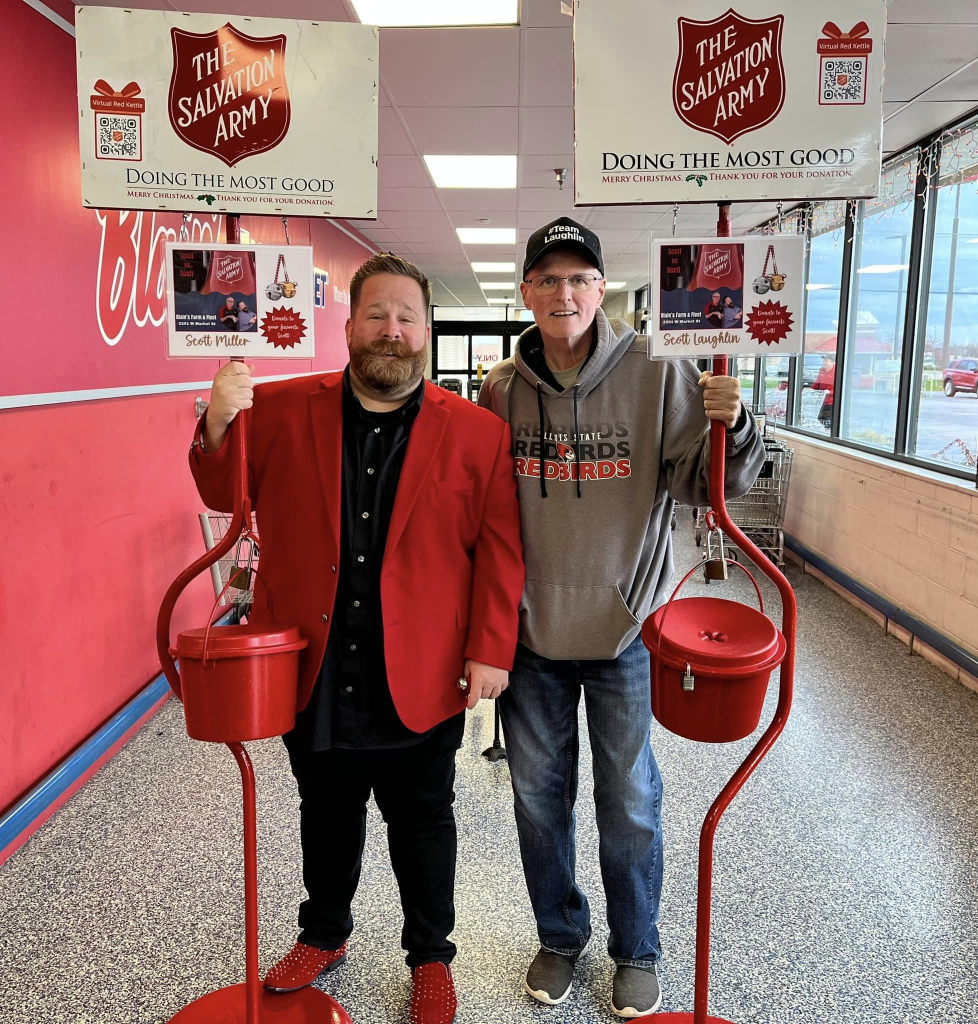 By WMBD-TV
BLOOMINGTON – It's that time of the year when you'll begin to see people with red kettles ringing bells to raise money for The Salvation Army.
On Thursday, WJBC's Scott Miller and former WJBC morning show host Scott Laughlin started their fun competition to see who will raise the most money in their kettles. The goal for this year's Bloomington Corps, "Everything Counts" Red Kettle Campaign is $650,000.
The battle between the two Scotts started five years ago. Laughlin retired after 19 years as the morning radio host for WJBC and then Miller took over.
Miller, who is the honorary campaign chair for this year's Christmas campaign, said he loves the friendly rivalry.
"I started this competition with Scott Laughlin as a fun radio promotion. But at the end of the day we want people to vote for the best Scott," he said. "Donate to Scott Laughlin, donate to Scott Miller. But at the end of the day, the Salvation Army wins. So it's just an honor to give back."
You can donate to your favorite Scotts campaign by clicking below.