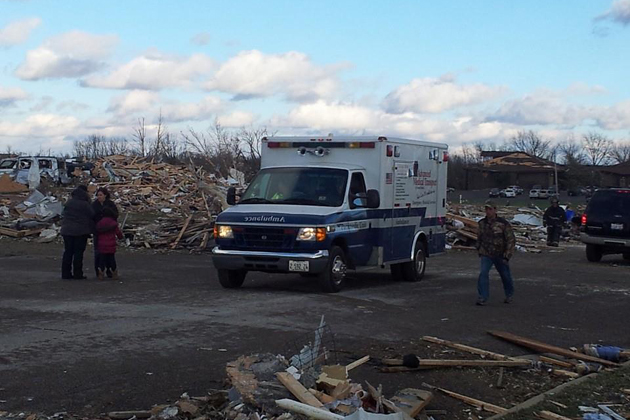 By WJBC Staff and WMBD-TV
WASHINGTON – Ten years after a deadly EF-4 tornado with maximum wind speeds of 190 miles per hour tore through the city of Washington, current and past city leaders are reflecting on how they went from 'search and rescue' to 'rebuild and recover.'
Sunday, November 17, 2013 was an abnormally warm day, said former Washington city administrator Tim Gleason. He was grabbing a coffee with his daughter when the sirens rang out.
Gleason spoke Friday morning with WJBC's Scott Miller.
Washington Mayor Gary Manier said people from near and far came to help the community rebuild in their time of need.
Gleason said the city did not meet the threshold for federal assistance, but the state of Illinois stepped in with a nearly $15 million grant.
In the aftermath of storm, city leaders held regular town hall meetings to help the community recover by offering resources and information.
WJBC News can be reached at [email protected]