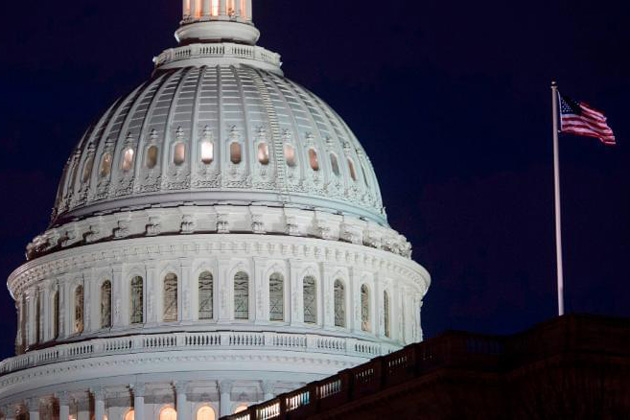 By Dave Dahl
SPRINGFIELD – It's like a game of chicken. Once again, the nation averts a government shutdown. And since 1995, the last one of any consequence came while Donald Trump was president.
"Some people would say 2018-19, when there was a  disagreement, partly about President Trump wanting to build the border wall, and partly about children who came into the country illegally as minors," says Brian Gaines, the W. Russell Arrington professor in public affairs at the University of Illinois. "That wasn't as long as 1995, which was about three weeks or almost a month."
Gaines says while Democrats put votes on the board for House Speaker Mike Johnson this week, don't count on them doing the same next time.
"It's not in their interest, until there's another general election, to keep sustaining the Republicans, so I think in January or February, when the House has to vote again, is a little unpredictable.
"I don't think we are going to hae another shutdown, but Democrats are not shy about making a dilemma for Johnson the way they did for (former Speaker Kevin) McCarthy."
Gaines says a shutdown is one way a party can try to make the other party look bad. Or – Republicans can say a vote for a shutdown is a way to curb out-of-control spending.
Gaines is attached to the university's Institute of Government and Public Affairs.
Dave Dahl can be reached at [email protected]