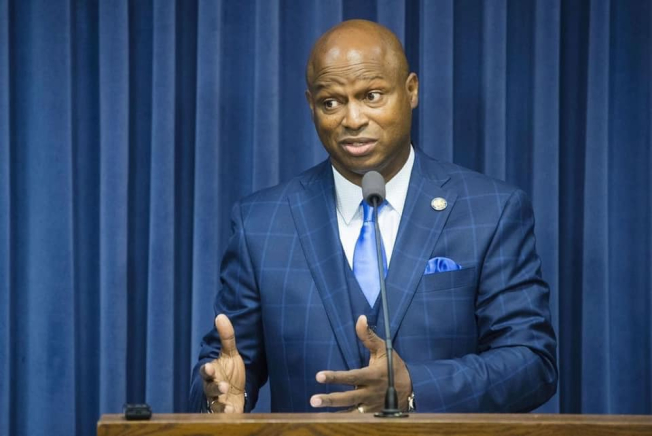 By Dave Dahl
SPRINGFIELD – The men atop the two chambers of the Illinois General Assembly have some ideas on how to navigate politics.
House Speaker Chris Welch (D-Hillside) and Senate President Don Harmon (D-Oak Park) agree: know your local lawmakers. Welch said your officials love to hear from you when you don't want anything, saying, "We all have that friend who only calls when they need ten bucks." Harmon added when you do have a problem, it's easier to explain it without having to simultaneously introduce yourself.
Harmon said there have been times when he has been around a moderate Republican, and people would not necessarily know the two are from opposing parties. But Welch said a Republican helping him now runs the risk of losing the election – the primary election.
The two spoke for a panel discussion of Southern Illinois University's Paul Simon Public Policy Institute.
Dave Dahl can be reached at [email protected].