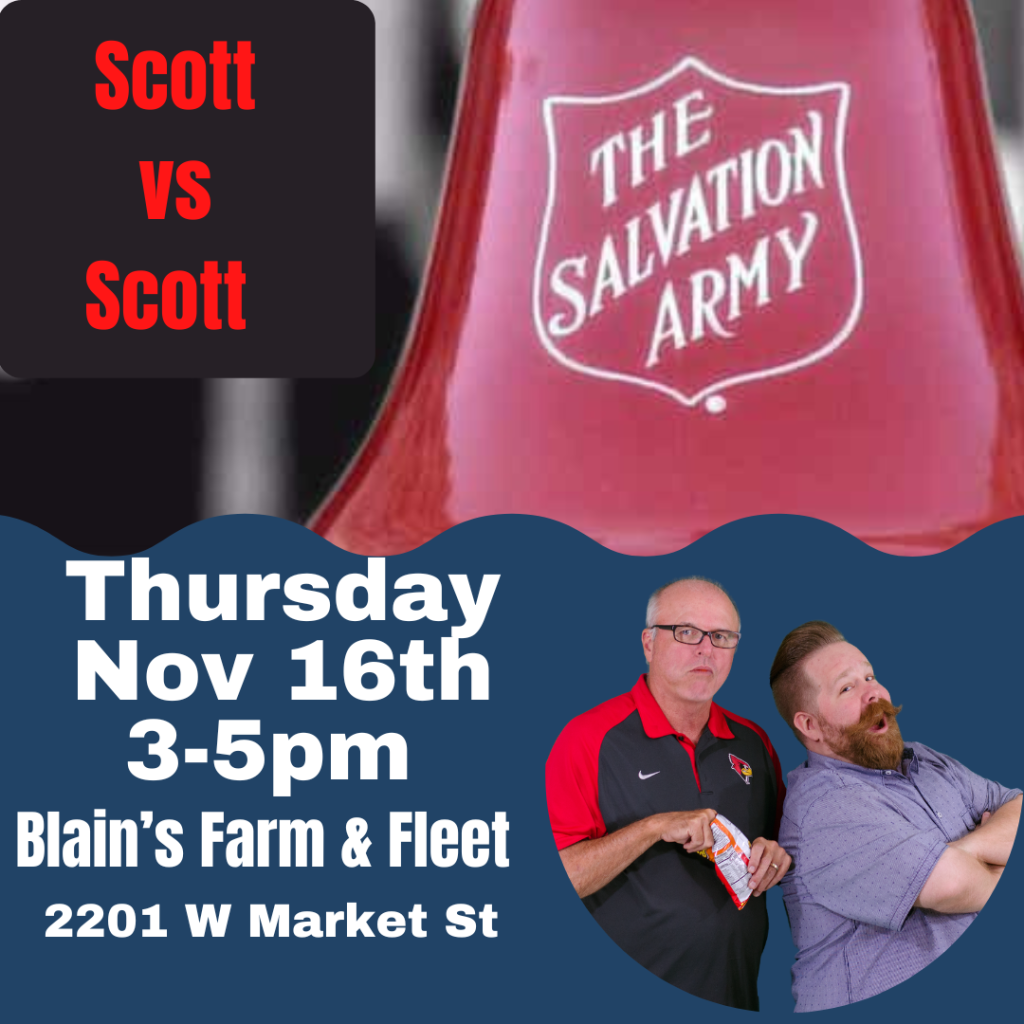 Who is your favorite Scott, Laughlin or Miller?
By giving to The Salvation Army, you can help families in your community during the holidays and beyond. So you can put Christmas dinner on the table today and provide food, shelter, and much-needed support all year long. This year, Everything Counts.
Stop by and see Laughlin and Miller in person!
Thursday November 16th
3-5pm
Blain's Farm and Fleet
2201 W Market Street in Bloomington
Or make a donation to the red kettle of your choice below.