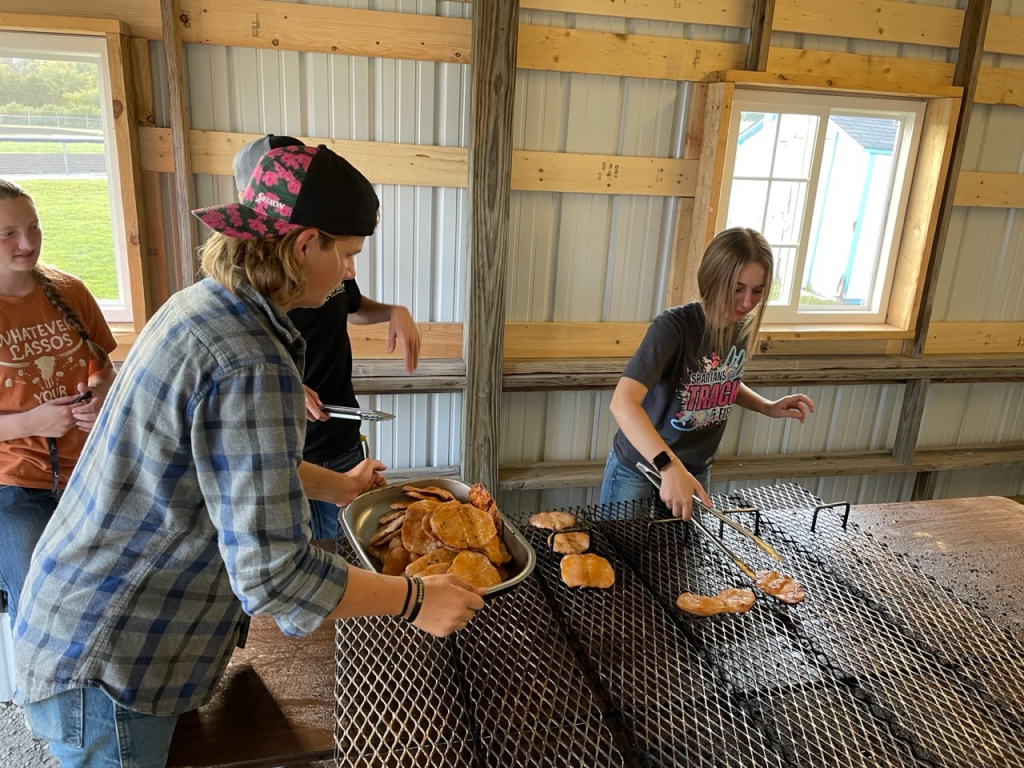 By Neil Doyle
STANFORD – The votes are in and Olympia High School has been named the 2023 Pork & Pigskins State Champion.
The contest, hosted by the Illinois High School Association and Illinois Pork Producers Association, looks for the best concession stand pork products around the state. Nearly 50 high schools entered this year's competition. The 2023 field included the two previous state champs in Hall High School (2022) and Normal Community (2021).
Olympia's pork chop sandwich was voted number one and its a special honor says Olympia FFA Advisor and ag teacher Bryce Hoffman. He spoke this week with the RFD Radio Network.
"At Olympia our FFA chapter has always been involved with doing the pork chops for football games and we certainly want to support and promote pork producers," said Hoffman. "We call some of our kids the grill masters because they do all of the work. We have some great alumni that help to supervise, but that is all they do, the kids get it done every Friday night and it's awesome."
Hoffman said the student-led crew routinely cooks 400-500 sandwiches per game, with their homemade grill allowing for 75 chops to be prepared every 10 to 12 minutes.
Olympia receives the Golden Spatula trophy for winning, along with a prize package from the Illinois Pork Producers Association.
The Spartans football team is also in the postseason as they host Litchfield Saturday, Oct. 28 at 1 p.m. in the first round of the playoffs in Class 3A.
Neil Doyle can be reached at [email protected]