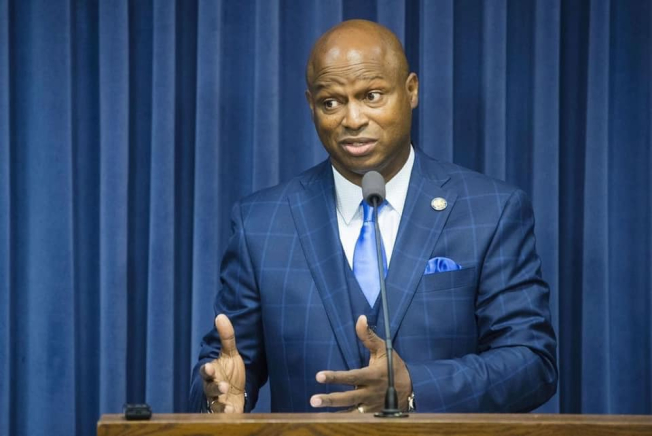 By Dave Dahl
SPRINGFIELD – Employees of the speaker's office in the Illinois legislature may soon get the opportunity to unionize.
About twenty members of House Democratic staff said last spring they wanted to organize. Speaker Chris Welch (D-Hillside), strongly pro-labor, has been silent until filing a bill this week.
"It was a bit of a surprise," Welch said, "and part of the reason for me to slow things down and do proper research and not have a knee-jerk reaction is it was a bit out of the blue. We slowed things down, we did the research, and now here we are, ready to have a full conversation."
Such organization is now against the law in Illinois.
Welch said he'd like to see representation available for not just those twenty employees, but for all – approximately 200 in his office – who want it.
The bill could come up in the fall veto session, which starts Oct. 24.
The Illinois Legislative Staff Association released the following statement Wednesday:
"We are happy to see the Speaker file this bill. We look forward to working together in good faith and coming to an agreement."
Dave Dahl can be reached at [email protected]