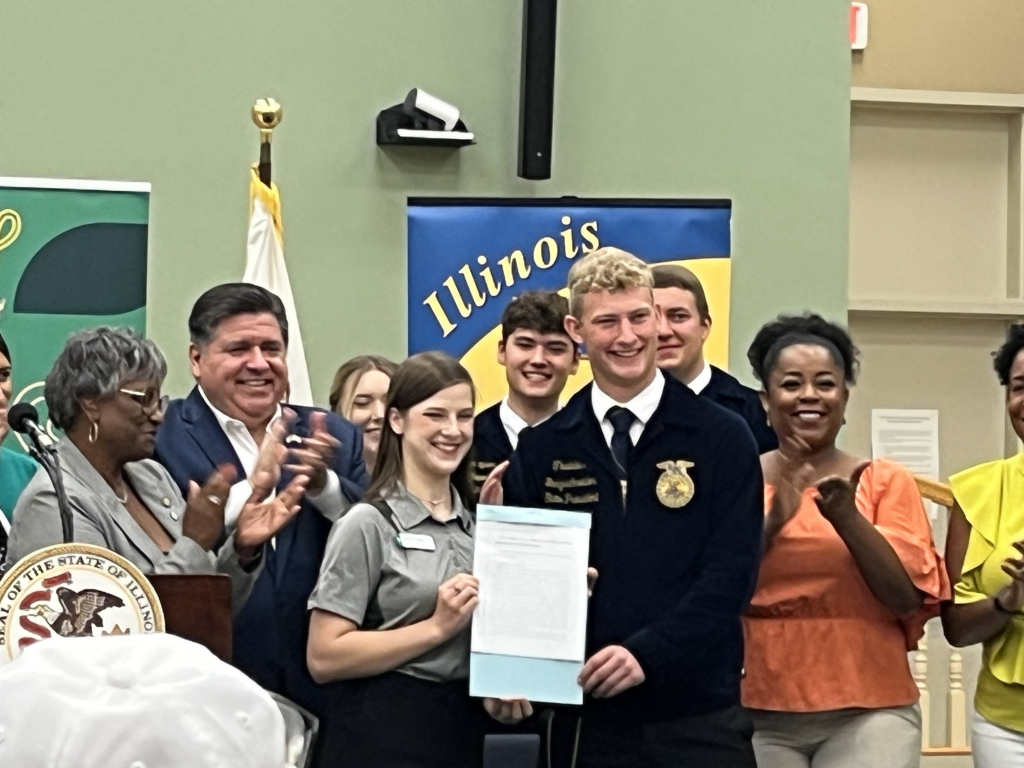 By Dave Dahl
SPRINGFIELD – When you are a busy high school student – juggling academics and activities – the last thing you need is a black mark on your attendance record. Now, a new law will help members of FFA and 4-H by declaring time missed for those duties excused absences.
"At least my senior year," said Naomi Dolan, youth leadership team chair for Illinois 4-H, "I can say confidently that I missed at least a month of school because of conferences and things, but I still kept up on my schoolwork. I stayed up very late to work on my assignments, because that's what 4-H and FFA tell you: you are doing a responsibility, you need to be a part of this, but you still need to do your school but still fulfill your FFA and 4-H duties."
Dolan and Illinois FFA president Thad Bergschneider joined Gov. JB Pritzker Monday for the bill-signing ceremony on the fairgrounds.
Dave Dahl can be reached at [email protected]