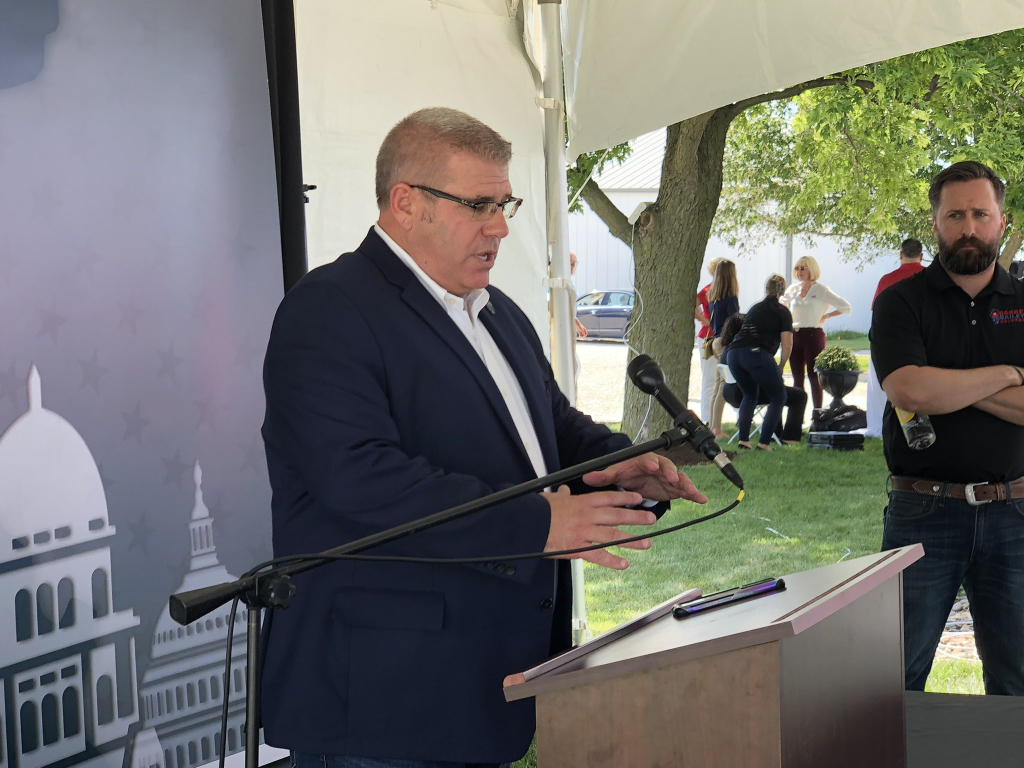 By Dave Dahl
SPRINGFIELD – It looks like southern Illinois U.S. Rep. Mike Bost (R-Murphysboro) and former gubernatorial candidate Darren Bailey are going to have to "out-conservative" each other in next year's Republican primary.
Eight months after losing the election to Gov. JB Pritzker, Bailey made a Fourth of July announcement on his Clay County farm – he's running for Congress.
"Friends, our nation's at a crossroads," Bailey said Tuesday evening. "We find ourselves engulfed in a storm of woke nonsense. Woke nonsense that seeks to divide us. Woke nonsense that is eroding our values."
His campaign is painting Bost – without mentioning him by name – as a career politician in a three-piece suit.
The response from the Bost campaign:
"Mike Bost has delivered results for the people in southern Illinois since day one in Congress. He has never wavered in defending our values and has worked tirelessly to build our region into the Republican stronghold it is today. It's a shame that Darren Bailey is willing to divide conservatives at a time when it's mission critical that we be united against Joe Biden and the extreme liberals in Congress. Bailey is putting selfish opportunism and personal ambition ahead of the interests of southern Illinois conservatives, and Republican primary voters won't forget that."
Illinois' 2024 primary is March 19.
Dave Dahl can be reached at [email protected]